Southern Bree-fields
Jump to navigation
Jump to search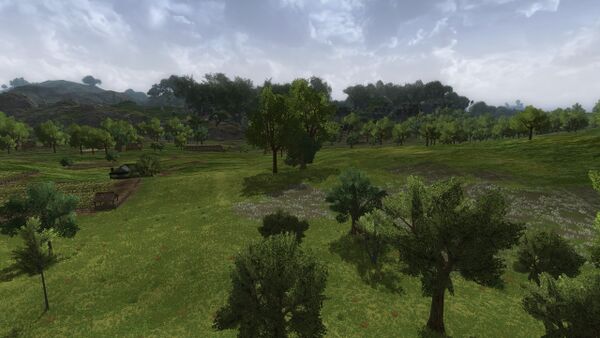 Southern Bree-fields is an area within Bree-land in the central, western region.
These rolling fields north of the Old Forest and the Barrow-downs were once were rich and flourishing. The Great East Road run through from west to east and those days travellers and merchants added to the wealth, something the many ruins still witness about. However, these days the farmsteads are overrun by brigands or worse and the wildlife seems upset and attacks on sight. Travellers are grumbling about the gangs of pirates that seem to know exactly when and what travels the road.
The Southern Bree-fields hosts Adso's Camp with vendors, a stable-master, and quest givers for characters of any race who are leaving the starter areas.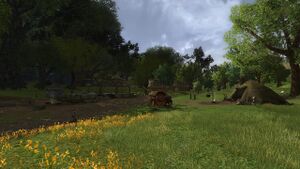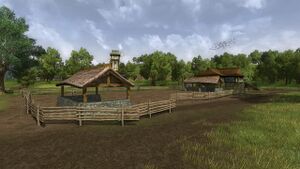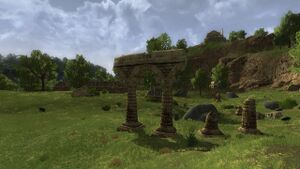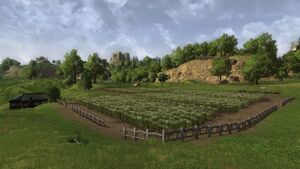 NPCs
See "list of NPCs" within the Southern Bree-fields
Quests
See "starting quests" and the landmarks for more quests
Starting:
Involving:
Creatures
The following creatures are found within the area:
Maps
Gallery