Archet Dale
Jump to navigation
Jump to search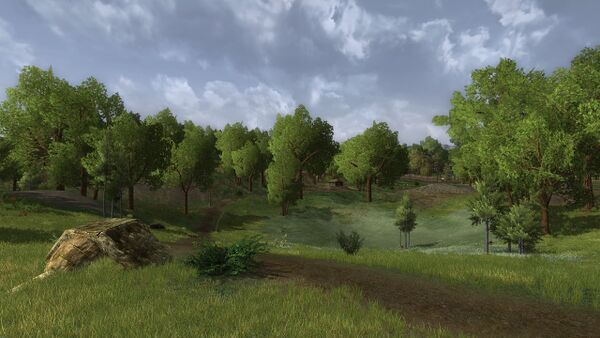 Archet Dale is an area within Bree-land in the central region.
This secluded and serene vale is most known for being the Starter Area for new Hobbit and Race of Man characters, and then it turns out that the calmness is just superficial. Recently a large band of brigands, calling themselves the Blackwolds, have set camp in some old ruins at the eastern outskirts; these villains have bigger and more evil plans.
The only connection to Bree-land goes through a narrow passage southwards via Combe and Bree beyond. West, north, and east steep ridges shut it off from the Eastern Bree-fields and Chetwood.
Except a set of very basic vendors and class trainers this area provides almost no further services. However, some renowned individuals have settled within, at Archet and at the Hunting Lodge, hence expert adventurers are travelling by every now and then.
Timeline
Players experience Archet Dale at two points in time, before and after the Assault on Archet, but unlike other places where this occurs, can only go forward in time as they work through the introductory story line, and cannot go back to revisit an earlier time.
Settlements
The following settlements are found within this area:
Landmarks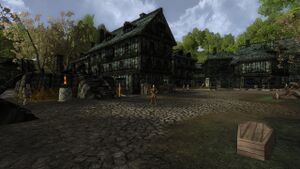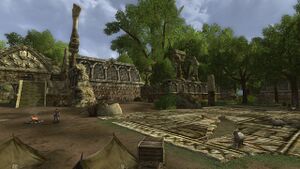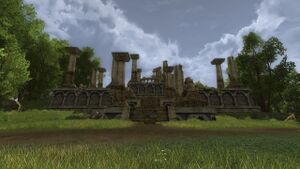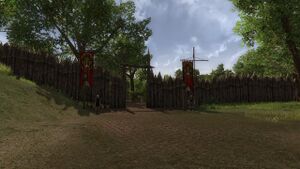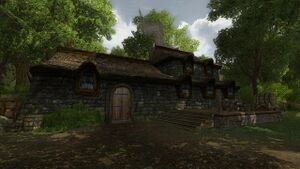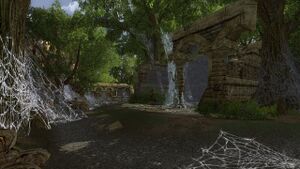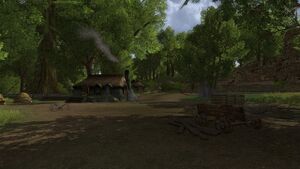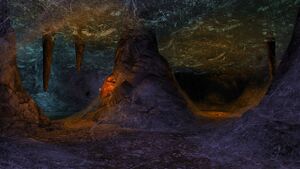 These landmarks are located within Archet Dale:
Interiors
Dungeons
NPCs
See list of all NPCs within Archet Dale
NPC
Function
Coords
Before the Assault on Archet
Calder Cob
Quest

[26.0S, 48.7W]

Dirk Mudbrick

[26.1S, 48.8W]

Guards
Archet Recruits
After the Assault on Archet
Ann Granger

[24.9S, 47.2W]

Dead Hunter
Dirk Mudbrick (Corpse)
Quest

[26.1S, 48.8W]

Edward Carver
Quest

[25.6S, 48.7W]

Guardsman Finchwater

[27.1S, 48.8W]

Hunter
Sergeant Redroot

[27.1S, 48.8W]

Guards
Quests
See "starting quests" and the landmarks for more quests
Starting:
Before the Assault on Archet
After the Assault on Archet
Creatures
Before the Assault on Archet
After the Assault on Archet
Maps
Archet Dale
Gallery