Bree-town Vault
Jump to navigation
Jump to search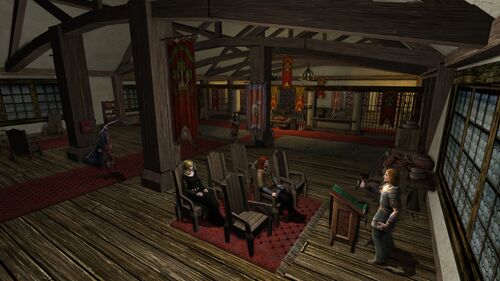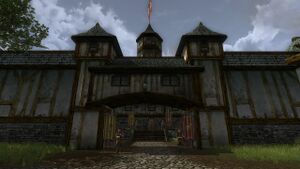 Bree-town Vault has two locations -- near the West Gate and near the South Gate of . [29.8S, 52.7W]
One vault is found just south of West Gate and west of the street that runs southward to the Stone Quarter and beyond, with entrances in both directions. Inside is found an auctioneer, a mailbox, and vault-keepers of course.
The second vault is found opposite the South Gate.
A vault allows characters to store items, in addition to regular inventory bags. Here is also found an Escrow Broker.
Services
NPCs
Indoors
Outdoors
Gallery