Beggar's Alley
Jump to navigation
Jump to search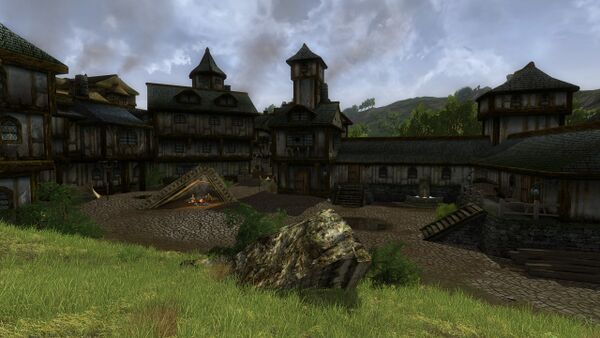 Beggar's Alley is a Point of Interest within the city of Bree in Bree-land. [31.1S, 52.6W]
This alley is rather a poor section of the south-western Bree, located between the town wall, Oldstones Gate, and Mud Gate. Toppled and crumbled ruins shelters the poorest while others hide inside dwellings with broken walls, broken glasses, and leaking roofs.
Crafting
Quests
Involving
NPCs
The following NPCs can be found within this landmark:
Creatures
The following creatures are found within this area:
Lore
Beggar's Alley is known as the poorest area of Bree. It sees very little thoroughfare, as travellers and merchants prefer to cross the nearby Stone Quarter.
Gallery