Ost Baranor
From Lotro-Wiki.com
This page is about the fortress named Ost Baranor in Chetwood. For the fortress named Ost Barandor in the Brandywood, see Ost Barandor.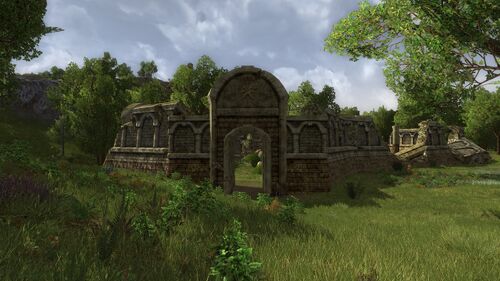 Description
Ost Baranor is a landmark within Chetwood in Bree-land. [33.5S, 48.5W]
Furthest south of as well the Chetwood as Bree-land, straight south of Staddle, are this ruined fortress found. Recently Blackwold brigands and evil creatures have settled within its crumbled walls.
Deeds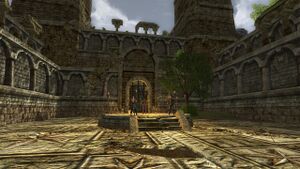 The following deeds can be obtained by visiting this location:
Quests
Involving:
Mobs
The following creatures are found within this area:
Lore
The ruins of Ost Baranor mark the place where yet another tower of the North Kingdom once stood, now faded into memory. The fortress has long since fallen into ruin, and its crumbling walls are now taken by Blackwold brigands and worse.
Gallery