Blackwold's Roost
Jump to navigation
Jump to search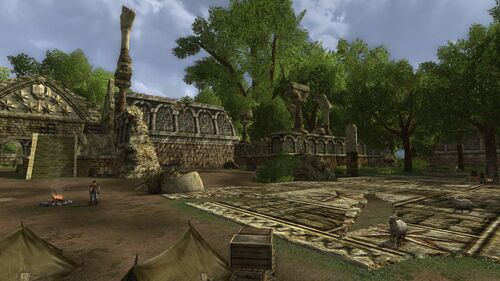 Location
Blackwold's Roost is a landmark within Archet Dale in Bree-land. [26.7S, 46.4W]
This ruined fortress is located in the eastern area of Archet Dale. Once it was an abode of the Men of Arnor, now these ruins host an unruly mob of outlaws calling themselves the Blackwolds.
Deeds
The following deeds can be obtained by visiting this location:
Note: Deeds are available once the intro quests are completed.
Quests
Involving:
Mobs
Before the Assault on Archet
After the Assault on Archet
Lore
Once it was an abode of the Men of Arnor. These ruins now host an unruly mob of outlaws calling themselves the Blackwolds. — Deed
Gallery