Gabilshathûr
From Lotro-Wiki.com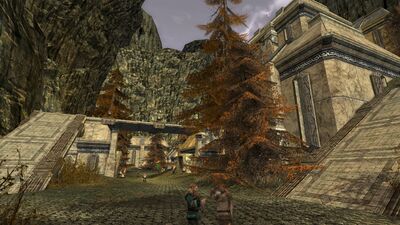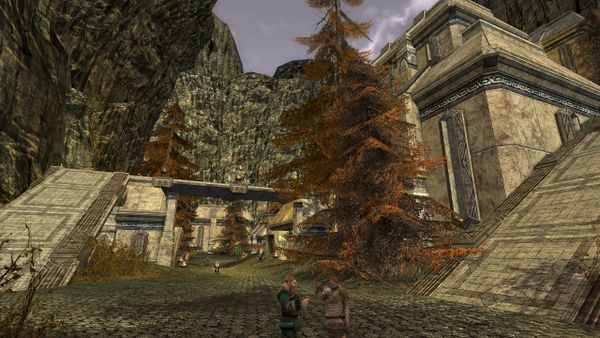 Location
Gabilshathûr is a settlement located within the area of Eastern Malenhad in Angmar. [3.6S, 26.4W]
This mining outpost is hardly found, hidden in a cavern between walls in the south-most of Malenhad. Long years the dwarves have escaped notice of the forces of Angmar, trapped behind the lethal Watching-stones of Rammas Deluon. There are two narrow entrances: the western entrance is by a resurrection ring; the eastern entrance is found just east of a Camp Site Fire.
Gabilshathûr provides some basic services for weary travellers who eventually manage to conquer the evilness of Rammas Deluon. Here is a Stable-master, Milestone, Mailbox, and a Tasks Bulletin Board, as well as a Provisioner and armaments vendors for levels 40 to 49, and a quest items vendor.
Services
Mailboxes
Travelling
Deeds
The following deeds can be obtained by visiting this place:
Quests
Starting
Involving
NPCs
Supplies & Services
Equipment
Others
Lore
The dwarf mining-outpost of Gabilshathûr was unwisely founded shortly before the recent revival of the powers of Angmar.
Now these poor souls are trapped, holding out against hope that they can survive and be rescued before the fist of Angmar falls upon them. — Deed text