Pelargir (Faction)
Jump to navigation
Jump to search
This page is about the reputation faction. For Pelargir in Central Gondor, see Pelargir. For Pelargir in King's Gondor, see Pelargir (King's Gondor).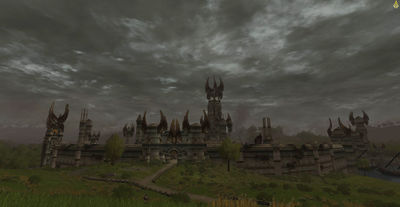 Pelargir faction is a general reputation faction based in Pelargir but in part of most of Central Gondor.
Location and Dramatis personæ
The Quartermaster (Pelargir) is a barterer that can be found in the following cities in Central Gondor:
Gaining Reputation
Reputation with this faction can be acquired by completing Tasks, Quests and Deeds in Central Gondor.
Quests
Quests in Pelargir and even in Eastern Gondor (Upper Lebennin and Lossarnach) give Pelargir rep. (local area quests in Ringló Vale, Dor-en-Ernil and Lebennin will NOT give Pelargir rep, instead they give local rep)
Repeatable Quests
Warbands repeatable quests in Eastern Gondor Upper Lebennin give reputation:
Reputation and Barter Items
Task Bulletin Board
All Task Boards in Central Gondor (Ringló Vale, Dor-en-Ernil and Lebennin) give Pelargir faction. (oddly they will NOT give local area faction)
The tasks acquired in the Central Gondor region can be turned in to any Tasks Bulletin Board in the region.
Task Boards Quests:
Deeds
Deeds in Central Gondor (Ringló Vale, Dor-en-Ernil and Lebennin) will all reward Pelargir rep. (oddly they will NOT give local rep)
Rewards
Barter Items
Central Gondor Silver Pieces can be bartered from a Quartermaster (Pelargir) in the following cities in Central Gondor:
Acquaintance
Friend
Ally
Kindred