The Renewal of Gondor
Jump to navigation
Jump to search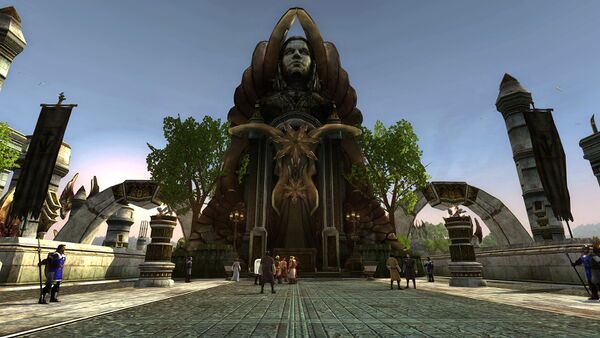 The Dawnless Day behind them, the people of Gondor may once again look beyond mere survival. It will be a treacherous path, strewn with rocks and marked with deep pits, but at the end lays a bright future.
Quests & Deeds
King's Gondor quests and deeds reward rep with the The Renewal of Gondor and

 Mark of Renewal that can be used to barter. Click [+] to expand a list of them.
Reputation Reward Vendors
Reputation Reward Vendors for the The Renewal of Gondor can be found in Pelargir and Dol Amroth in King's Gondor.
Quartermasters:
Rewards
Acquaintance
Friend
Ally
Kindred
Respected