Woodcutter's Brotherhood
Jump to navigation
Jump to search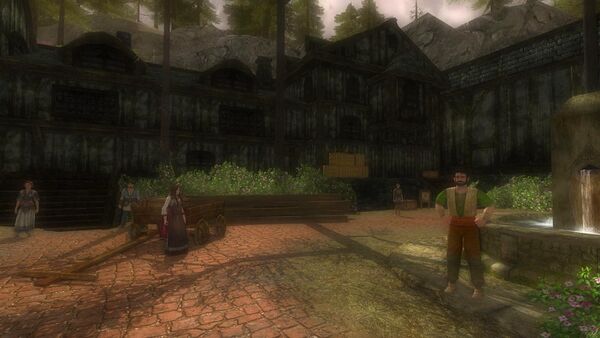 Woodcutter's Brotherhood is a reputation faction located in Trestlebridge, in North Downs.
A group of villagers in Trestlebridge have formed the Woodcutter's Brotherhood, with the goal of taking advantage of the Wildwood to benefit the folk of Bree-land and rebuild Trestlebridge to its former glory.
Location and NPCs
Hangout: Trestlebridge Gate in western Trestlebridge. [17.7S, 54.4W] [17.7S, 54.4W][17.7S, 54.4W]
Woodcutter's Brotherhood was introduced with the Wildwood quest-pack.

Gaining Reputation
Quests
Repeatable Quests
Reputation & Barter Items
 

Mark of the Wilds

can be bartered for reputation items and tokens
Deeds
Deeds that yield reputation points or tokens
Rewards
Barter Items
Barterer: Quartermaster
Titles / Passive Skills