Ringló Vale
Jump to navigation
Jump to search
This page is about the Ringló Vale immediately before the Battle of Pelennor Fields. For the Ringló Vale after the Midsummer wedding of Aragorn and Arwen, see Ringló Vale (King's Gondor).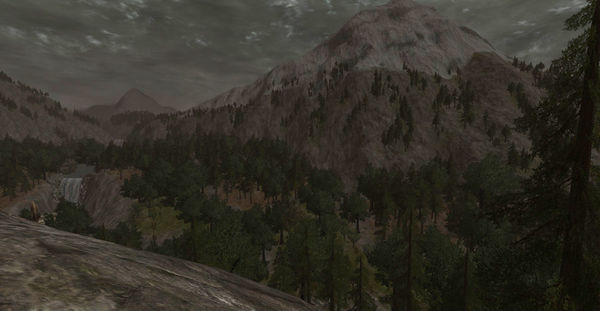 Description
The Ringló Vale is an area within Central Gondor. It lies to the east of Lamedon and to the north of Dor-en-Ernil. As we enter the Ringló Vale we encounter the clouds of the Dawnless Day. The Ringló river runs through the vale westward towards the Bay of Belfalas near Dol Amroth.
Settlements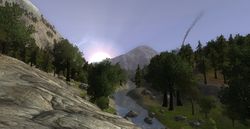 The following settlements are found within this area:
Landmarks
These landmarks are located within Ringló Vale:
NPCs
See "list of NPCs" within Ringló Vale

Quests
Creatures
The following creatures are found within this area:
Maps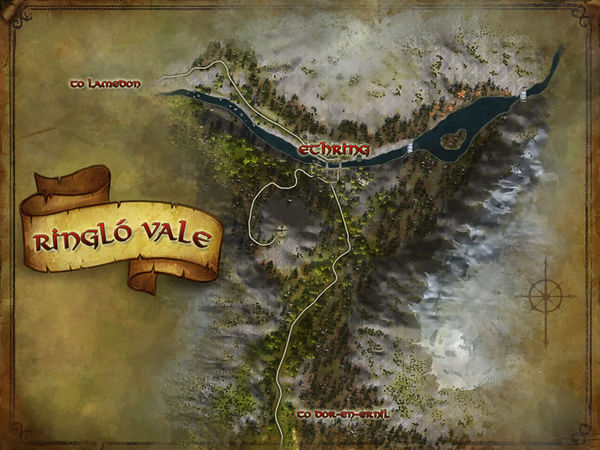 Lore
Dangerous creatures spilling from the mountains have brought pain and suffering to this once-peaceful vale. The change and fear in the air only emphasizes that it is now your responsibility to be the Beacon of Hope in this difficult time.