Lossarnach
Jump to navigation
Jump to search
This page is about Lossarnach immediately before the Battle of Pelennor Fields. For Lossarnach after the Midsummer wedding of Aragorn and Arwen, see Lossarnach (King's Gondor).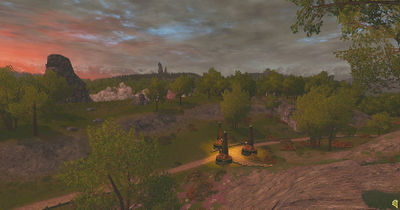 Description
Lossarnach is an area within Eastern Gondor.

Settlements
Landmarks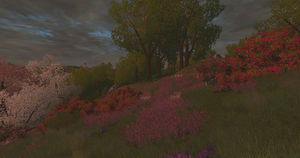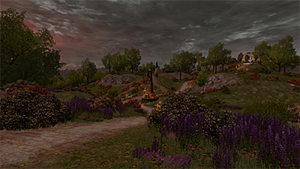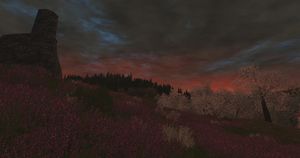 These landmarks are located within Lossarnach:
Instances
Quests
Connected to
Lore
Among the fiefs of Gondor, Lossarnach is widely considered the most beautiful. A land whose people are proud of ancient traditions, it is ablaze with flowers and blossoming trees. Forlong the Fat, beloved by all, has ridden to war from his stronghold of Arnach, and most of its people have fled to the refuge of Imloth Melui, renowned across the kingdom for both its healers and its vast gardens of rosebushes. Here, too, lies the Harlond, the river-harbor that serves the city of Minas Tirith, where the Corsairs of Umbar once planned to make their landing … and where Aragorn now plans to sail with his captured fleet.
Maps