Lebennin
Jump to navigation
Jump to search
This page is about the area in Central Gondor. For the area in Eastern Gondor, see Upper Lebennin.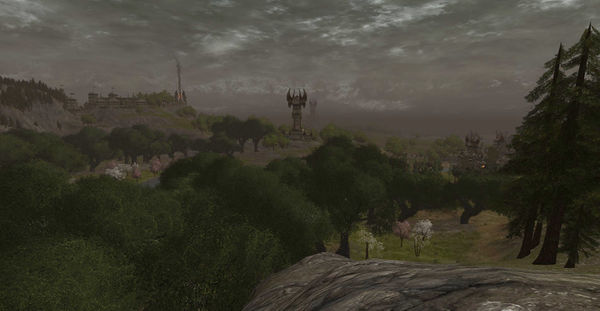 Location
Lebennin is an area within Central Gondor. It is located on the northern banks of the Ethir Anduin, where the great stream meanders into the Bay of Belfalas. Its main settlement is the great harbour-city of Pelargir. This area refers to the western part of the fiefdom Lebennin and therefore it is also known as 'Lower Lebennin'. It is connected to the eastern part of the fiefdom, Upper Lebennin, and to Dor-en-Ernil in the west.
Settlements
The following settlements are found within this area:
Landmarks
These landmarks are located within Lebennin:
NPCs
See "list of NPCs" within Lebennin
Quests
Creatures
The following creatures are found within this area:
Lore
Ally yourself with the Rivermaidens, powerful water-spirits who keep watch over the waterways. Prepare a foothold for Aragorn's vanguard to launch their assault on the occupied port city.
Maps