Stewards of the Iron-home
Jump to navigation
Jump to search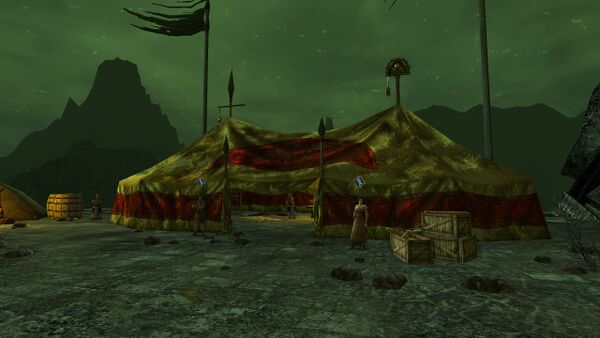 Determined to at last be free of the legacy of the Witch-king, the Hill-men of Angmar and the remnants of the Council of the North have returned to Carn Dûm to topple the Iron Crown once and for all.
The Stewards of the Iron-home are comprised mostly of Trév Gállorg and Trév Duvárdain and their allies.
Quests & Deeds
Bail Avarc quests and deeds reward rep with the Stewards of the Iron-home and

 Sárskillin that can be used to barter. Click [+] to expand a list of them.
Reputation Reward Vendors
Reputation Reward Vendor for the Stewards of the Iron-home can be found in Bail Avarc in Ephel Angren.
Quartermasters:
Rewards
Acquaintance
Friend
Ally
Kindred