King's Gondor
Jump to navigation
Jump to search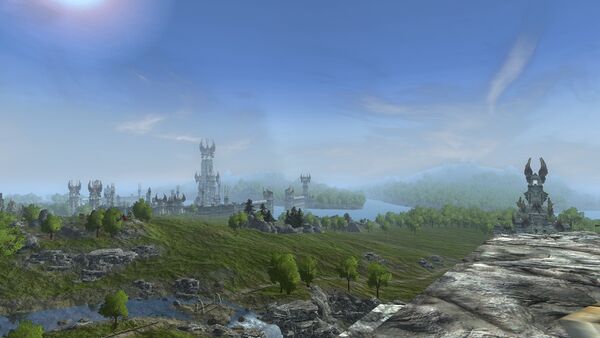 King's Gondor is a region found within the land of Gondor.
These lands are a later version of the lands of Gondor after Aragorn's coronation in May of 3019 T.A. and the Great Wedding at the end of June.
King's Gondor Locations
Locations found within the region of King's Gondor are listed below.
---
Creatures
Connected to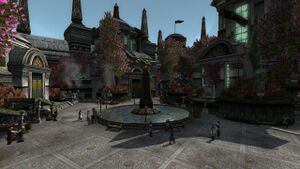 Crafting Tier(s):
Primarily: Arnach (has a Master of Apprentices)
Lore
After the defeat of Sauron, King Elessar and Queen Arwen seek to bring peace to their kingdom, but the danger is not gone and new foes seek to threaten Gondor. Adventure awaits in the new zone of King's Gondor East, set after the War of the Ring when fresh breezes have dispersed the fumes of the Dawnless Day and allowed the sun to shine again! Discover the beginning of a new Epic-style storyline, 'The Song of Waves and Wind,' and team up with Legolas, Gimli, and friends both old and new to investigate the continuing threat of the Heirs of Castamir.
Gone are the gloomy dark skies, replaced with bright and sunny fields and hills. Players familiar with the original Central and Eastern Gondor regions will be familiar with King's Gondor from a navigation standpoint, but there are new additions, and places players previously could not go are now open to allow for further exploration!
Maps
Gallery