Michel Delving's Craft-fair
Jump to navigation
Jump to search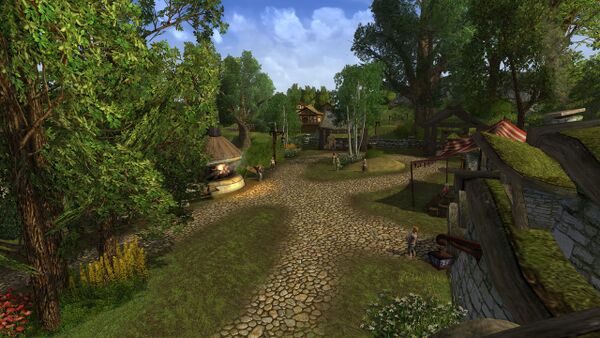 Michel Delving's Craft-fair is found in Michel Delving, in the Shire. [34.6S, 75.5W]
The craft-fair is located in the south-western part of the town, elevated above the market. This craft-fair comes second to none. Characters seeking crafting professions should speak with Blossom Proudfoot. East of the fair farmers will find the fertile soil of the South Fields.
This is also the location of the Cook's Guild Hall, a Vault-keeper, vendors, and trainers.
Services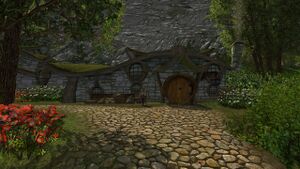 Crafting Facilities
Cook's Guild Hall
Cook's Guild Hall is found at the Craft-fair. [34.6S, 75.6W]

This is the home for the Cook's Guild where it is possible for Cooks to gain reputation and obtain exclusive recipes and items not possible to obtain by other means.
Reputation vendors and barterers, quests
NPCs
Quests
Starting:
Involving:
Gallery