High King's Crossing
Jump to navigation
Jump to search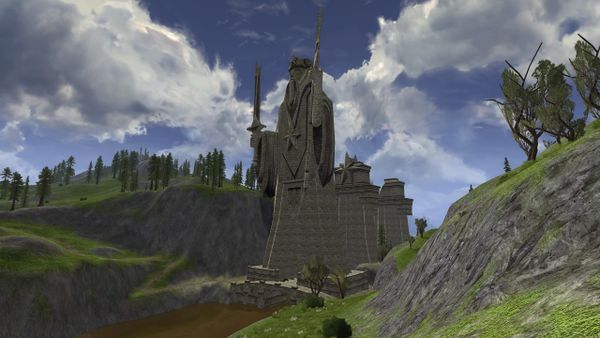 Location
High King's Crossing is a settlement located within the area of Parth Aduial in Evendim. [13.8S, 64.2W]
Athwart Brandywine River, where it floats out of Lake Evendim, is this monumental bridge that is commonly known as the "Colossus". This is also where the three areas of Barandalf, Men Erain, and Parth Aduial meet, the camp being within Parth Aduial.
A group of Rangers have set up camp under the giant arcs of the superstructure, a camp with a healer, a provisioner, and a stable-master.
Notice: You can use the dangling rope to climb the colossus during, as well as after, Crown of the Colossus.
Services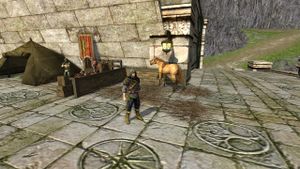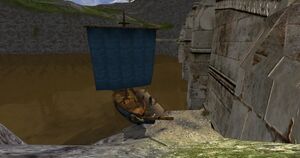 Mailboxes
Travelling
Quests
Starting
Involving
NPCs
Supplies & Services
Others
Lore
"Guarding the crossing of the River Baranduin in Evendim are three great statues, wrought in the honor of the kings of old. The first and greatest of these is of Elendil the Tall, the first High King of Middle-earth. The others are more abstract, depicting the many-pointed star that was the sigil of the North-kingdom of Arnor.
Gallery