The Wold
Jump to navigation
Jump to search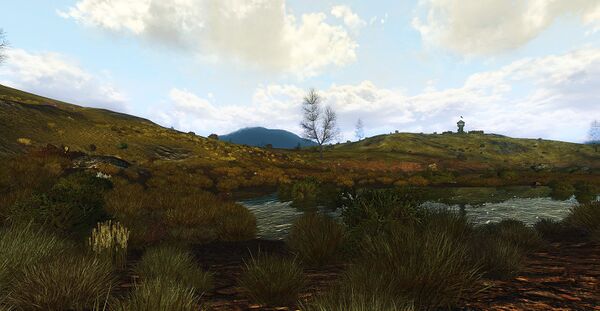 The Wold is an area in the north-east of East Rohan.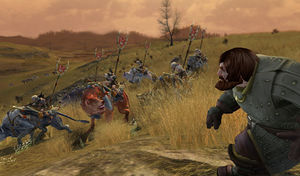 Rohan's northernmost border march, the Wold is all but cut off from the capital at Edoras but its men are no less loyal for it. Beset on all sides by enemies, Orcs massing to the west and Easterllings crossing the Anduin to the east, the Rohirrim of the North-march refuse to abandon their watch even when ordered. Should they leave, who then will hold back the tide of their foes?
An expanse of rolling hills covered in tall grasses that wither in the dry earth, the Wold marks the northernmost border march of Rohan.
Locations
Settlements
The following settlements are found within this area:
Landmarks
These landmarks are located within The Wold:
NPCs
Quests
Creatures
The Wold Creatures
The following creatures are found within this area:
Warbands
Lore
The men of the North-march are amongst the most rugged, yet unwaveringly faithful Riders. Their leader, Aldor Harding, would give his life to save Rohan from its enemies and believes it is fated for him to do so.
Eorl's Hallow (Memorial of Eorl) documents the events surrounding Eorl the Young's father Léod, and Felaróf, first of Mearas.
Commentary
Significant amounts of new Game-technology was introduced in this area.
Maps
Detail maps of the Wold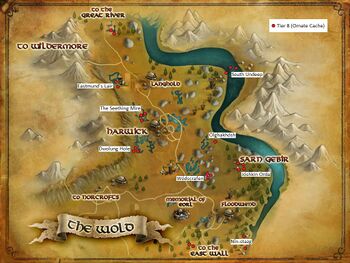 Maps of East Rohan