Norcrofts
Jump to navigation
Jump to search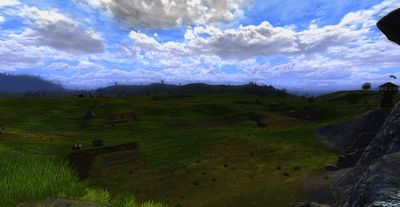 Norcrofts is a farming area within East Rohan, located between The Wold to the east and Sutcrofts to the west.
Note: "Dungeons" in the list to the right refer to areas where Mounted Combat is not possible.
Settlements
The following settlements are found within this area:
Landmarks
These landmarks are located within Norcrofts:
NPCs
See: a list of all NPCs within Norcrofts
Quests
Norcrofts Quests
See: Category:Norcrofts Quests for quests in gating sequence.
Quests in quest log order (This list may be incomplete.)
Creatures
Norcrofts Creatures
The following creatures are found within this area:
Warbands
Maps
Maps of East Rohan