Taur Gonwaith
Jump to navigation
Jump to search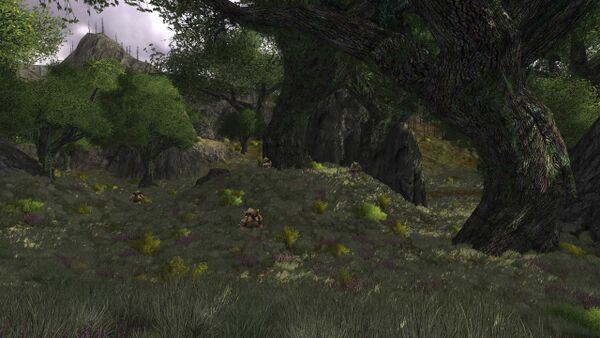 Taur Gonwaith is an area within North Downs in the south-eastern region.
Just east of the ancient town of Merenost, between Meluinen and Dol Dínen, lies an area of forests and boulders, hollows and humps, which is Taur Gonwaith. The trail into Dol Dínen over the narrow mountain pass is guarded by sluggish but strong Stone-trolls to the west, and by goblins and wargs to the east, whichever dining table an adventurer prefer to become served at.
Recently the stone-trolls returned to this area with multiplied strength, likely due to Hill-men of Angmar that have allied with them. The area is popular for troll-slayer wannabees. Nearest services are found in Lin Giliath, in Meluinen.
The Etten Caves is a public dungeon for level 28 adventurers.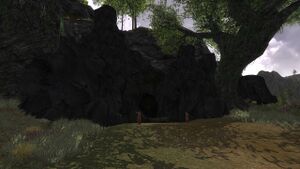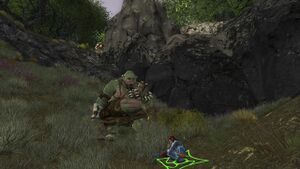 NPCs
See "list of NPCs" within the area
Quests
See "starting quests" and the landmarks for more quests
Starting:
Involving:
Creatures
The following creatures are found within the area:
Lore
The name may well mean "Forest stone-people" as "taur" is Sindarin for "forest", "gond" means "stone", and "gwaith" means "people". Indeed a fitting name for the rumbling residents of this area.
Maps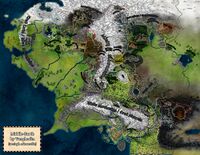 Gallery