Rhunenlad
Jump to navigation
Jump to search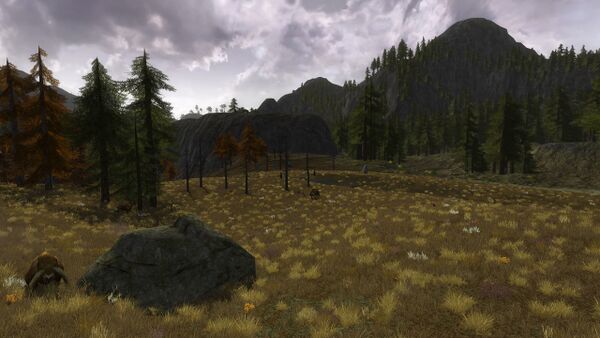 Rhunenlad is an area within the North Downs in the eastern region.
East of the Kingsfell mountains lies Rhunenlad, partly covered by forest and partly hillocks and comprising the Angmarian way running through the northern Nan Amlug East to Dol Dínen in the south. At its utmost north-western corner is found the secret and narrow mountain pass to Esteldín. In Rhunenlad huge but harmless hoar-mantles are roaming, herded by violent Rauta-lehmä giants yet unharmed by the nearby goblins and wargs. Cautious hunters find this area rich of meat and hide.
In a mountain pocket to the south-west this area provides a Camp Site Fire that mainly serves the warriors aiming at Dol Dínen and its orc camps; that aside nothing noteworthy is found within this area except for its creatures.
Services
NPCs
Quests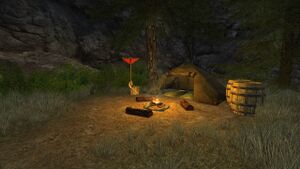 Starting
Involving:
Mobs
The following creatures are found within this area:
Lore
The name Rhunenlad is Sindaring for "Eastern Valley" ... the direction seen from Esteldín and the old Arnorian kingdom.
Maps
Gallery