Dol Dínen
Jump to navigation
Jump to search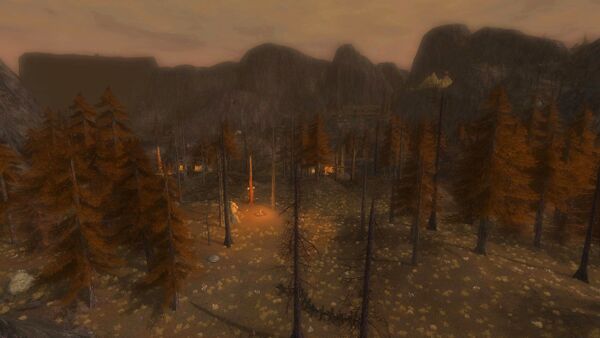 Dol Dínen (Sindarin for Silent Hill) is an area within North Downs, in the south-east.
West of the stone-trolls of Taur Gonwaith and south of Rhunenlad this coy corner of the North Downs hides some leaders of Angmar. Mainly the Ongbúrz Tribe but also goblins, and wargs, have established a large war-camp here. Up the hill-side lies Hîsuk, an even stronger camp with enemies that are fiercely guarding the Hillmen stronghold of Tûmat.
This area provides no services whatsoever. It is the target of quests and raids of the Rangers who need to thin the numbers of enemies and behead their leaders. There are many landscape quests and they are aimed at level 30, meant for fellowships.
The skirmish Attack at Dawn unfolds at Tûmat.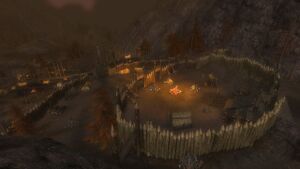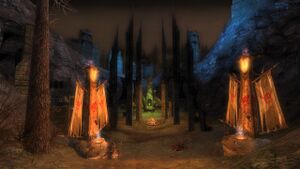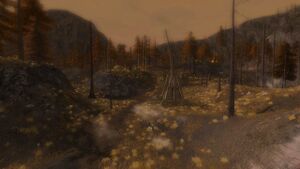 Quests
See "starting quests" and the landmarks for more quests
Starting:
Involving:
Creatures
The following creatures are found within the area:
Lore
Maps
Gallery