Stangard
Jump to navigation
Jump to search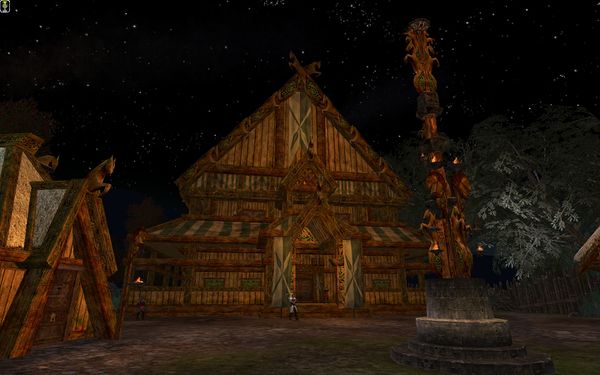 Location
Stangard is a settlement located within the area of Eorlsmead in the Great River. [25.7S, 62.9W]
Locations in Stangard
Interiors
Services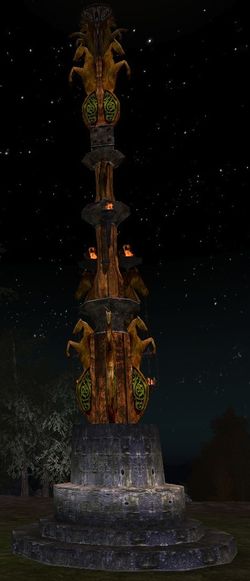 The following services can be found within the settlement of Stangard:
Travelling
Stangard Stable-master destinations
Crafting
NPCs
Also see: Category:Stangard NPCs
Vendors
Others
Deeds
Quests
Starting
Note: Stangard quests appear in your Quest Log under Eorlsmead and Wailing Hills.

Involving:
Epic Quests:
Civic Structures and Facilities
Notice: The different locations within this section, "civic structures and facilities," individually list quests, NPCs of different types, and more, which pertain to each of them.
Each of the buildings (including watch towers) in Stangard can be entered. Entrance to all of them is required for the Stangard Explorer Deed. Some are also quest targets.
Skirmish Camp
Located at Skirmish Hall [26.4S, 63.2W]
Stangard Auction House
Stangard Tavern
Legendary Item Store
Lore
Though many men who serve at Stangard have been sent there as punishment for recent, petty crimes, the village remains fiercely loyal to Rohan and Théoden, their king. The village has fallen on hard times and hope is in short supply.
Maps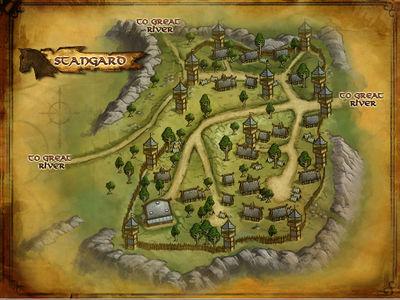 Maps of the Great River