Thorenhad
From Lotro-Wiki.com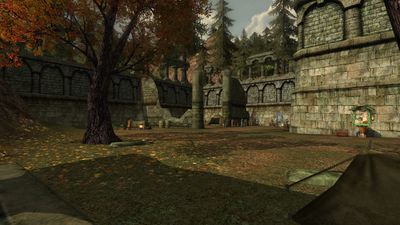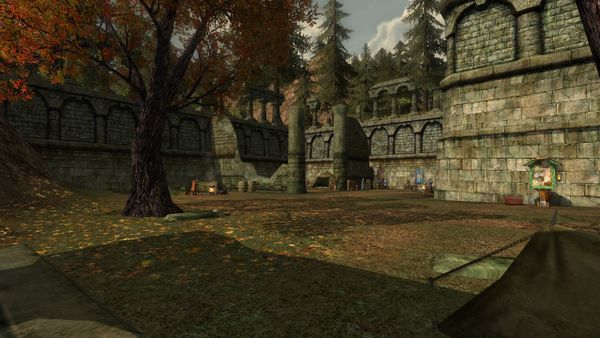 Location
Thorenhad is a settlement located within the area of Bruinen Gorges in The Trollshaws. [31.6S, 15.1W]
These crumbled ruins are located a distance north of the Great East Road, at what once was a road to the watchtowers of Nan Tornaeth to the north. The name, Thorenhad, is Sindarin for "Fenced Place" but these days the fence is withered and the place is safe only because of it is levelled above the landscape and that the winding path is easily defended.
Within the ruined fort a number of Elf Scouts have set up camp, charged with patrolling The Trollshaws for signs of evil. Protected by those scouts are a provisioner, a supplier, and vendors who sells armaments for levels 30 to 40. There are several campfires for Cooks to create tasty dishes.
Services
Mailboxes
Crafting
Travelling
Quests
Starting:
Epic Quests
Involving:
NPCs
Services
The following NPCs provide services.
Vendors
Armour and Weapons are for levels 30 to 40
Others