Glynafon
Jump to navigation
Jump to search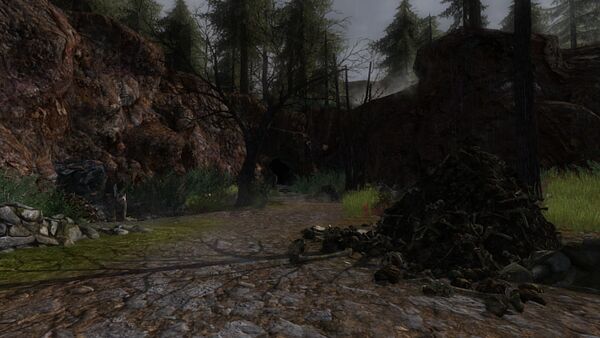 Glynafon is a landmark within the Angle of Mitheithel, in the Trollshaws. [40.0S, 18.3W]
A thousand years into the Third Age, a line of the Hól-budlan calling themselves Stôrs crossed the mountains in search of a hospitable place to live. They founded the settlement of Glynafon, which became home to a number of thriving homesteads among the rocks and trees of the Angle.
The Stórs lived peaceably in Glynafon for about three hundred years, but with unrest in Rhudaur and the growing threat of the Witch-king's young kingdom of Angmar, they were forced to abandon the Angle in search of new lands.
Some of the old burrows are still intact. The Abandoned Burrow is one of these, populated now by wargs.
Dungeons
Quests
Starting:
Involving:
Deeds
These deeds can be advanced by exploring Glynafon:
NPCs
Maervellon - During quest
Ravaedron - During quest
Creatures
These creatures are encountered around this location: