Riders of Rohan (Faction)
Jump to navigation
Jump to search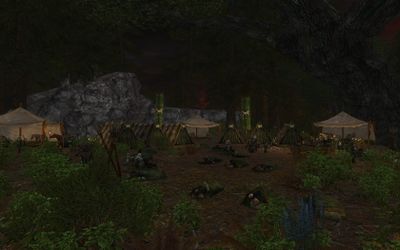 The Riders of Rohan is a reputation faction with the Rohirrim at Taur Drúadan in Far Anórien.
Location and Dramatis personæ
The Rohirrim did, in fact, receive the Red Arrow at Dunharrow. Some 6000 riders -- not the full force of the Mark, but every man who could respond to the Weapontake -- are now riding towards Minas Tirith.
Gaining Reputation
Quests
Most quests grant reputation or rep items with this faction (Click [>] to expand the list):
Repeatable Quests
Mobs
No mob kills grant reputation with this faction.
Reputation Items
Tasks
The tasks acquired in the Far Anórien region can be turned in to any Tasks Bulletin Board in the region.
Turn-in Items:
Deeds
The following deeds are located under the Far Anórien tab of the Gondor page of the Deed Log.
IMPORTANT: The content of this page is no longer accurate. i.e. it is OUTDATED.
Please check and update this article if appropriate, then delete this tag.
Noticed by: WAC02mc (Contribs • User Talk • Email), 01:55:20, July 2, 2019
 ⇒ The Virtue system has been updated.
Overview
Rewards
Reward Barter Items
Barterer:
The Quartermaster (Riders of Rohan) a reputation vendor for the Riders of Rohan. [45.5S, 27.3W] He barters items requiring reputation from Friend to Kindred level with Riders of Rohan.
Acquaintance
Friend
Ally
Kindred
Title:  <name>, Fearless Rider
Passive - required for certain faction barterers.