Tyl Ruinen
Jump to navigation
Jump to search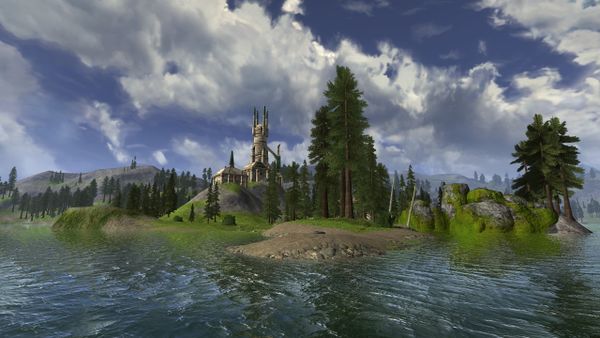 Tyl Ruinen is an area within Evendim in the western region.
The islands of Tyl Ruinen are located in the mid-western area of Lake Evendim. The name is Sindarin for "Red Isles" and maybe they sometimes are shimmering in red, unless the name denotes the large amount of red salamanders that are found throughout the island. Here are also found giant turtles, and many other creatures.
At the south-eastern promontory is found the Dock-Master for Tyl Ruinen, providing swift trips over the lake. Near Tollobel are found two persons investigating the fiery salamanders living at this island. On a small island south-west of mainland Tyl Ruinen, Dewitt the Explorer and his mighty steed, Floid, can be found. Most quests are about restoring the peace that Evendim enjoyed not long ago, before all evilness of the Enemy distorted creatures and humans of the region.
Landmarks
These landmarks are located within Tyl Ruinen:
NPCs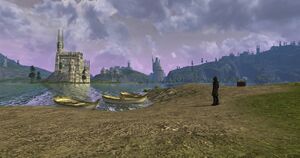 On an islet southwest of the main island [14.2S, 73.5W]


Dewitt the Explorer


Floid, the Mighty Steed
Deeds
The following deed can be obtained somewhere within this area:
Quests
Starting
Involving
Mobs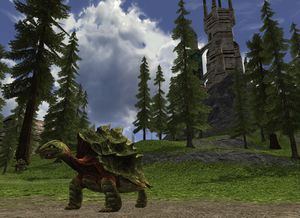 The following creatures are found within this area:
Maps
Gallery