Tookland
Jump to navigation
Jump to search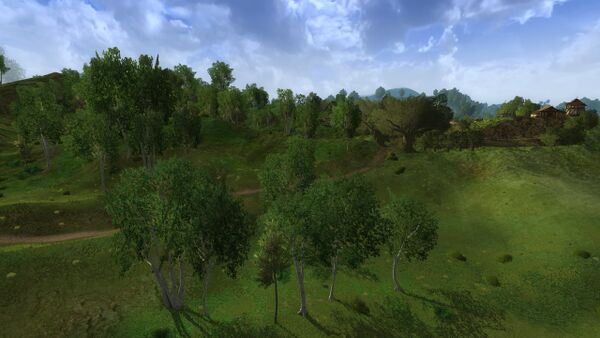 Tookland is an area within The Shire in the southern region.
Tookland is a wide region of the Westfarthing of the Shire that was the historical province of the Took clan, and so of the hereditary Thains of the Shire, Thain Paladin Took II being the current holder of the title. This area lies to the south of the Great East Road which is crossed by the road from Hobbiton to the chief and central township at Tuckborough. From there the Stock Road runs east through the Green Hill Country and beyond.
Though famous and with an ancient history Tookland does not provide much of services. However, the area contains several points of interest and historical notions, for example the Great Smials and the Methel-stage, and many characters well known (or implied) from Tolkien's fictional world.
Settlements
The following settlements are found within this area:
Landmarks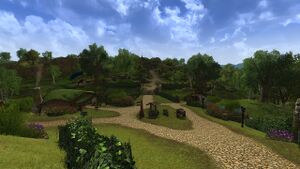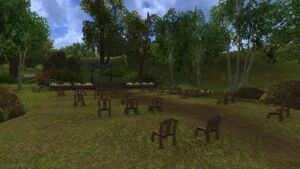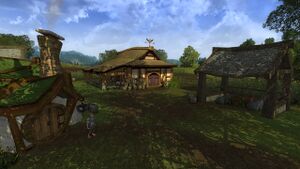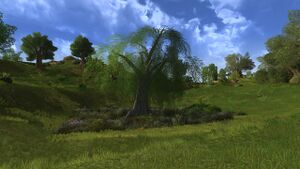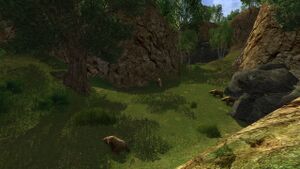 These landmarks are located within Tookland:
Interiors
Instances
NPCs
See list of all NPCs within Tookland


Imbert Took [33.6S, 70.4W]


Isembard Took [33.6S, 70.4W]


Longo Burrow [33.1S, 70.4W]


Polo Proudfoot [33.5S, 69.8W]


Old Sally [34.0S, 70.0W]
Quests
See "starting quests" and the landmarks for more quests
Starting
Involving
Mobs
The following creatures are found within this area:
Lore
"After some time they crossed the Water, west of Hobbiton, by a narrow plank-bridge. The stream was there no more than a winding black ribbon, bordered with leaning alder-trees. A mile or two further south they hastily crossed the great road from the Brandywine Bridge; they were now in the Tookland and bending south-eastwards they made for the Green Hill Country." — The Fellowship of the Ring, by Tolkien
In tales after the Lotro era: "After breakfast a messenger from the Tookland rode in. He was in high spirits. 'The Thain has raised all our country,' he said, 'and the news is going like fire all ways." — The Return of the King, by Tolkien
Maps
Gallery