The League of the Axe
Jump to navigation
Jump to search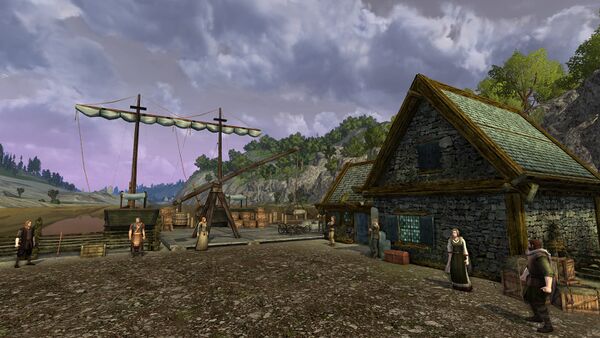 The League of the Axe, a group of game hunters and miners down on their fortunes, have come to the Wildwood to tap the land's resources and ferry their bounty down the Brandywine to markets abroad.
Description
The League of the Axe is a reputation faction located in the Wildwood.
Location and Officials
Trader's Wharf is the main staging area for the League of the Axe [21.4S, 61.5W]. Located on the banks of the Brandywine River, this encampment is home to several colourful characters who have banded together to exploit the resources of the Wildwood.
Gaining Reputation
General Quests
For a list of all quests by name and by location, see Wildwood: League of the Axe Quests.
Reputation Barter Items
Right-click the items in your inventory.
Deeds
Reputation Ranks
Rewards
See Quartermaster (The League of the Axe).