Nan Wathren
Jump to navigation
Jump to search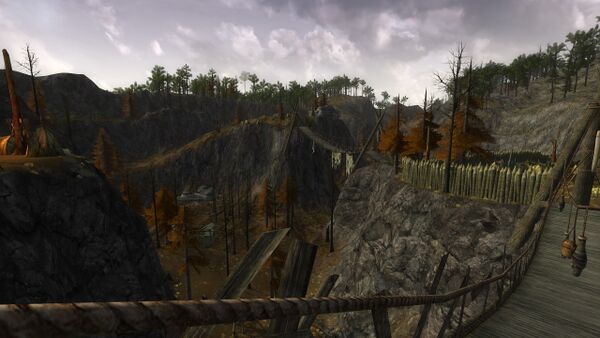 Nan Wathren is an area within The North Downs in the southern region.
Nan Wathren once was a great fortress, long since fallen into ruins. [16.7S, 47.0W]
Now the name rather denotes the area which practically is an island, surrounded by water streams, the great chasm called Cirith Nûr to the south, and Nen Harn lake to the south-east. Two guarded pass connect to Greenway and to Meluinen respectively. Here orcs and goblins have set up large encampments from where they ravage the neighbourhood.
Because of the strong presence of orcs and goblins this area provides no services, except for a Camp Site Fire at Nan Wathren Western Pass. However, this area is provides more crafting resources than usual.
Landmarks
These landmarks are located within Nan Wathren:
Quests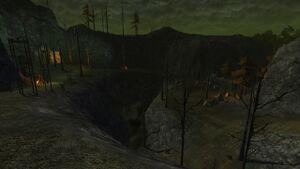 Starting
Involving
Mobs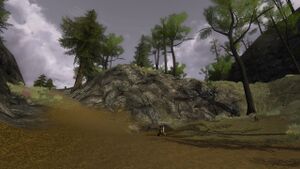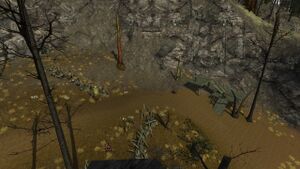 The following creatures are found within this area:
Maps
Nan Wathren Terrain Map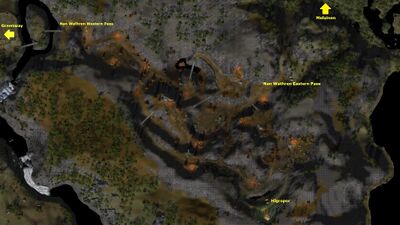 The North Downs maps
Gallery