Nan Amlug West
Jump to navigation
Jump to search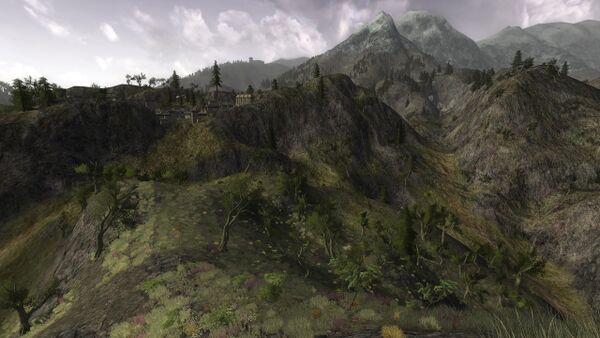 Nan Amlug West is an area within the North Downs, in the northern region.
North of Kingsfell this area of alternating deep valleys and steep hills is climbing towards the northern mountain ridge and eventually continuing into Nan Amlug East. Small forests cover the valleys but the hilltops lay windswept and bare. In the northern hills Dourhands have set up several camps and reopened old outposts. The wildlife is rich and will fill any provisioners needs.
The Longbeards in Othrikar are mining an old silver lode and they hire visitors to hunt for food and supplies off the nearby wildlife. However, they are worried about the diminishing silver as well as the disrupting activities of the Dourhands. Not only that, Dori – a member of the legendary Thorin and Company – has been captured by Dourhands staying at Ost Galumar in the west.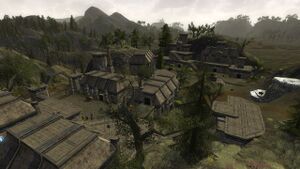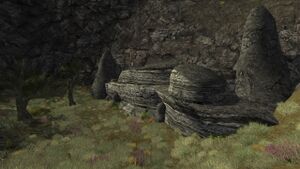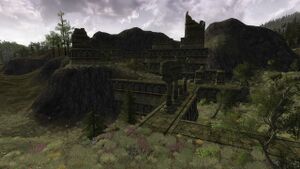 NPCs
See "list of NPCs" within the area
Quests
See "starting quests" and the landmarks for more quests
Involving:
Creatures
The following creatures are found within the area:
Maps
Gallery