Hobbiton-Bywater
Jump to navigation
Jump to search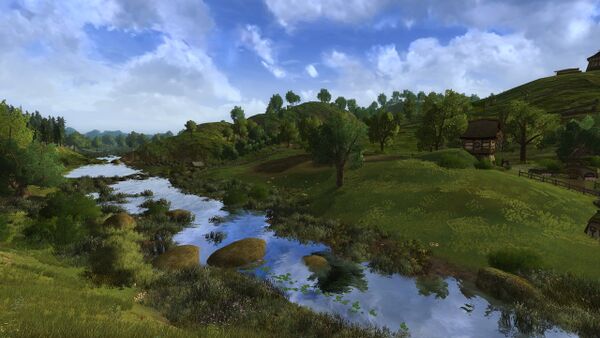 Hobbiton-Bywater is an area within the Shire in the central region.
This is the heart of the Shire, where Tolkien's fictional realm begins and ends, twice actually. And in fact, this is the only area of the Shire which has a renowned tavern or inn in each of its settlements.
The area borders to the Delving Fields to the west, the Hill and Bindbole Wood to the north and north-east, Bridgefields in the east, touching the Green Hill Country, and Tookland to the south. Several roads provide excellent communications, the Great East Road, the road from Tookland past the Hill towards Overhill, and the "Bywater Road" from near the Three Farthing Stone through Bywater, Hobbiton and on towards Little Delving (also known as the Hobbiton Road).
The farmlands of this area are most fertile since The Water flows through, as well as many contributory streams. In the north-eastern section of Hobbiton-Bywater farmers will find the best farmlands of the entire Middle-earth, and farmhands. Other good crafting facilities are found in Bywater.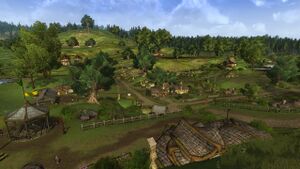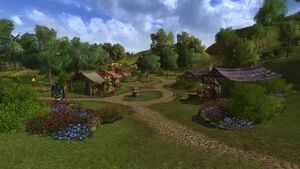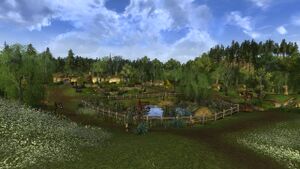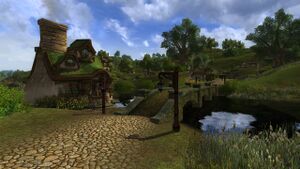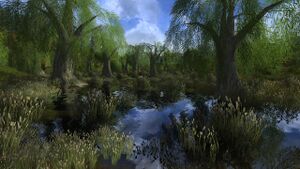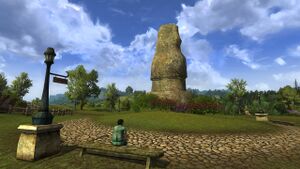 NPCs
See "list of NPCs" within Hobbiton-Bywater
Quests
See "starting quests" and the landmarks for more quests
Starting:
Involving:
Creatures
The following creatures are found within the area:
Lore
The Bywater Road was once lined with trees, but history later than the current Lotro era, during Sharkey's occupation of The Shire, the trees were felled, and ugly new houses were raised along the roadside. Then this road will become famous as the site of the Battle of Bywater, which will take place between its high, hedged banks near the junction with the Great East Road. Encouraged by the returning Fellowship, Tom Cotton and the Shire-hobbits trapped nearly a hundred of Sharkey's ruffians in the narrow lane. In the fight that followed, nearly seventy Men were killed in a victory that led ultimately to the freeing of the Shire from Sharkey's yoke. — tuckborough.net
Maps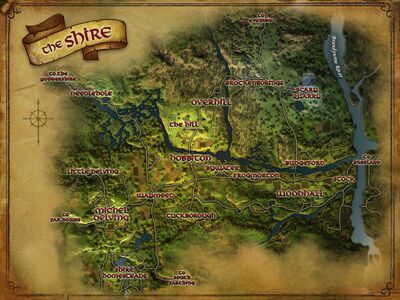 Gallery