Annúndir
Jump to navigation
Jump to search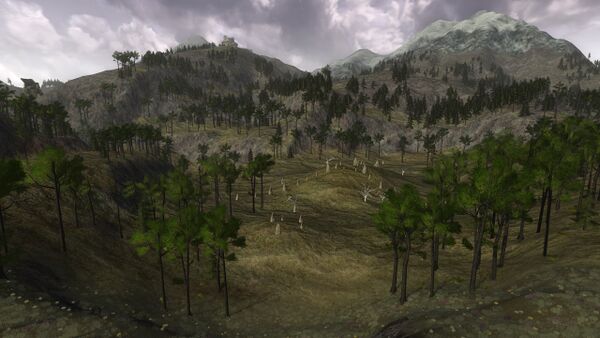 Annúndir is an area within The North Downs in the central region.
This is a forest area between the Fields of Fornost and Kingsfell full of wildlife. South of the Kingsfell road an open-land part of this area reaches the mountains of Nan Wathren and holds some goblin camps. Though ruins and curious locations are found, this area does not provide any notable services, except for a Camp Site Fire at Amlaith's Scar, serving the Stoneheight instance.
Landmarks
These landmarks are located within Annúndir:
Instances
NPCs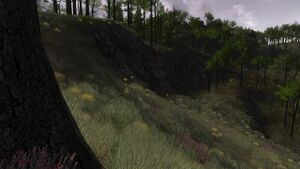 See list of NPCs within Annúndir.
Quests
See "starting quests" and the landmarks for quests.
Starting
Creatures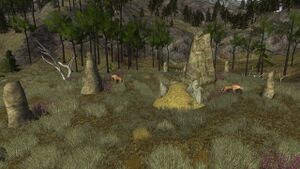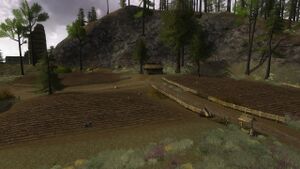 The following creatures are found within this area:
Maps
Gallery