Forlaw
Jump to navigation
Jump to search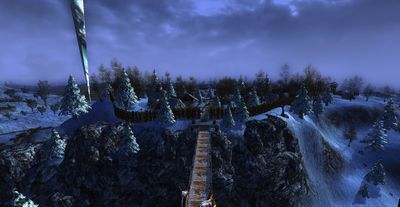 Location
Forlaw is a settlement located within the area of Writhendowns in Wildermore. [39.5S, 60.8W]
It is the refuge of the People of Wildermore and Survivors of Wildermore who were devastated by Núrzum and the White Hand orcs.

Reeve Gárwig is in the Forlaw Mead Hall, Lornsettle, located at [37.9S, 61.0W]. Also in the Lornsettle are:
Mailboxes
The town has a well-developed postal system, with mailboxes at each gate and inside the Tavern. There are also mailboxes inside the Auction Hall and Vault buildings (see below).
Services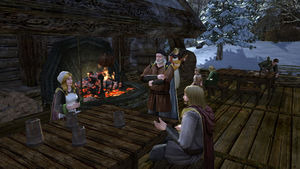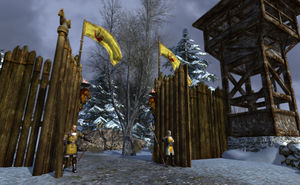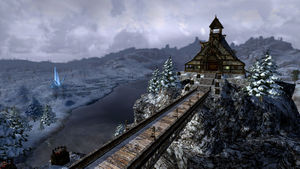 The following services can be found within the settlement of Forlaw:
Mailboxes
Crafting
Travelling
Deeds
The following deeds can be advanced by visiting this place:
Quests
Writhendowns Quests
The Fallows Quests
Episodic Content
NPCs
People of Wildermore in front of Tavern
Survivors of Wildermore in front of Tavern
Maps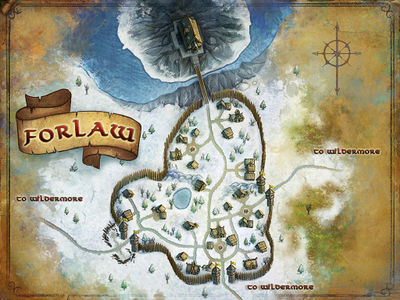 Maps of Wildermore