Hall of Kings
Jump to navigation
Jump to search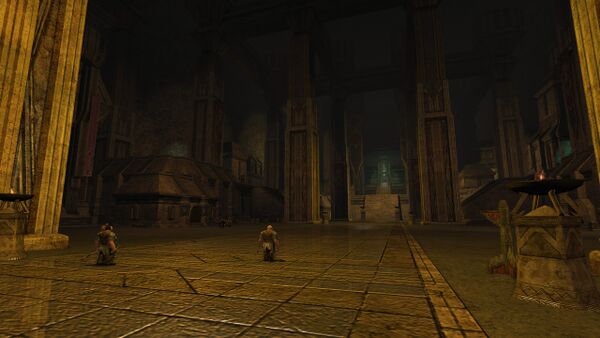 The Hall of Kings is the majestic, centre hall of Thorin's Hall, to the north.
From this hall leads connections to most other halls within Thorin's Hall. If the the Great Hall did not humble a haughty visitor this hall will. The polished marble floors, the height, the volume, the artistry of the reliefs, the upper terraces, and so forth. And this is just the middle hall, there is the Hall of Merchants to the west and the Maker's Hall to the east, not to forget the basement with Thorin's Hall Inn and the Festival Arena. Furthest to the north, at the upper terrace, is found Thorin's Throne with Dwalin at service.
The Hall of Kings is a basically a giant hall with services along the east and west walls and at the upper terraces, also to the east and west but also to the north.
Services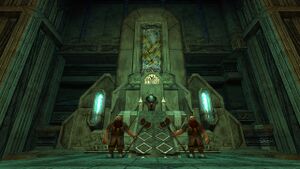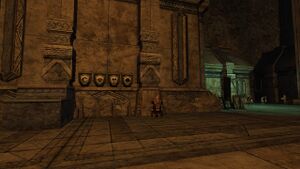 Mailbox - southern entrance
Class trainers
Armour vendors
Weapon vendors
Quest givers
NPCs
Quests
Starting:
Involving:
Maps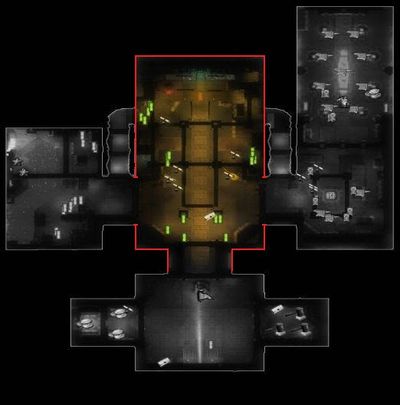 Gallery