Eastern Malenhad
Jump to navigation
Jump to search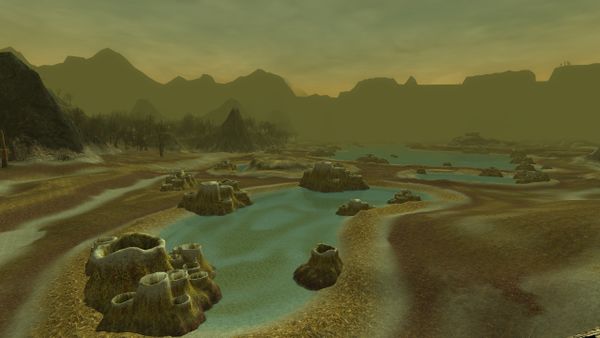 Eastern Malenhad (Sindarin for Yellow-place) is an area within Angmar, in the south-eastern region.
This is the eastern section of Malenhad, which just like its western counterpart is made up mostly of sulphuric marshlands and steam venting fumaroles. Something to distinguish this section of Malenhad, however, is the large sulphur lake, Duvuinen, that it encloses. Similarly to the western section of Malenhad many bog-lurkers, fiery worms and Dread Turtles are found here, but unlike the west, neekerbreekers and slugs make their home here as well. The bogs border the dark forest of Gorothlad to the east and through the Orc encampment of Mor Maudhúl, Imlad Balchorth to the north.
This area is the first adventurers will encounter after summoning the willpower to pass through Rammas Deluon alive, after conquering the spirit of a stronger Ancient Watching-stone. Until then the malice of the Watching-stones proves too overpowering and any attempt crossing the line of statues is fatal.
In the south is a Camp Site Fire and hidden further south beyond that is Gabilshathûr, a dwarven outpost that, until recently, managed to stay undiscovered by the forces of Angmar. There services are provided, such as a Stable-master, Milestone, Mailbox, Provisioner and other vendors. There is also a Tasks Bulletin Board and many dwarves in need of assistance with this or that, including some fellowship tasks.
Travelling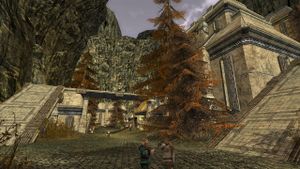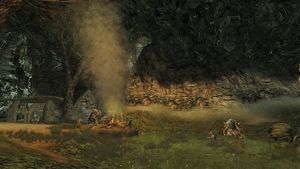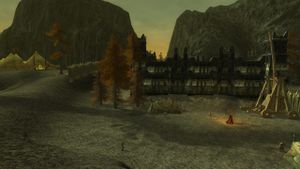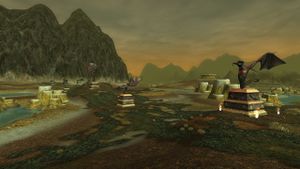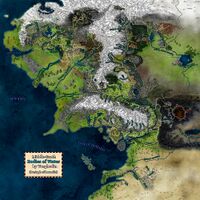 Quests
See "starting quests" and the landmarks for more quests
Starting:
Involving:
Creatures
The following creatures are found within the area:
Maps
Gallery