Bruinen Source West
Jump to navigation
Jump to search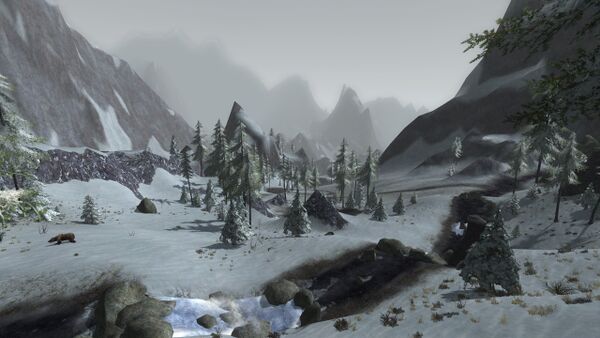 Bruinen Source West is an area within the Misty Mountains, in the western region.
Travellers coming from Rivendell in the Trollshaws first set foot in Bruinen Source West, one of only two passages into the Misty Mountains. This area features the lower areas of alpine terrain, with snowy expanses as well as steep, icy mountain sides, but yet groves of spruce and clusters of hardy bushes. Frozen ponds and streams are abundant in the area as well as a wide array of wildlife such as bears, lynxes, snow-beasts and, snow-lurkers.
To the north lies the higher and colder Bruinen Source North, which has a similar wildlife plus worms, roaming hill-men, and the famous raid instance of Helegrod. To the east is High Crag as well as Bruinen Source East.
Glóin's Camp serves as a friendly respite while exploring the western half of Misty Mountains. There is found a Stable-master, Milestone, task-board, mailbox, provisioner and healer, and many quest givers.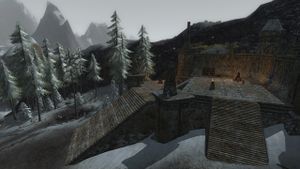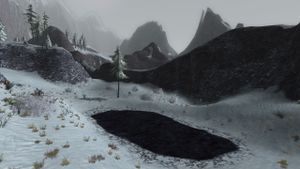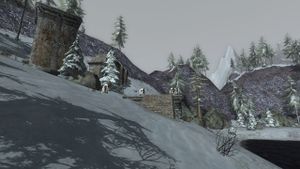 NPCs
See "list of NPCs" within the area
During quests:
Bingo Boffin
Spalvi Dourhand
Willem Whisker
Quests
See "starting quests" and the landmarks for more quests
Starting:
Involving:
Creatures
The following creatures are found within the area:
Maps
Gallery