Woodcutter's Brotherhood
Jump to navigation
Jump to search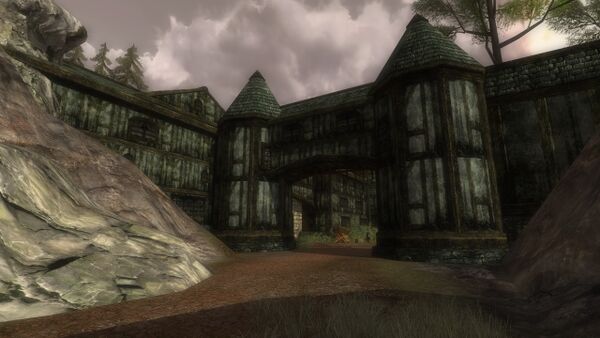 A group of villagers in Trestlebridge have formed the Woodcutter's Brotherhood, with the goal of taking advantage of the Wildwood to benefit the folk of Bree-land and rebuild Trestlebridge to its former glory.
Description
Woodcutter's Brotherhood is a reputation faction located in The Wildwood.
Location and Officials
The Woodcutter's Brotherhood is a band of Trestlebridge residents that seek to rebuild and fortify the town by utilizing the resources of the Wildwood. Their base of operations is at the gate leading into the Wildwood, in the western part of Trestlebridge [17.7S, 54.4W].
Other notable members
Gaining Reputation
General Quests
For a list of all quests by name and by location, see Wildwood: Woodcutter's Brotherhood Quests.
Reputation Barter Items
Right-click the items in your inventory.
Deeds
Reputation Ranks
Rewards
See Quartermaster (Woodcutter's Brotherhood).