Guest Rooms December 24th
Jump to navigation
Jump to search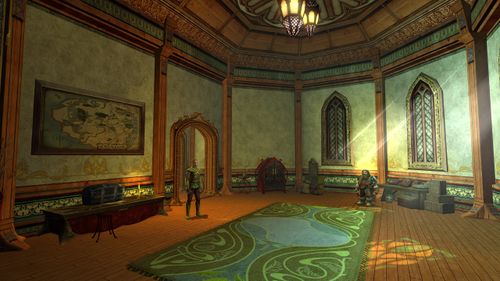 Location
Guest Rooms December 24th is a landmark within Rivendell Valley in The Trollshaws. [30.7S, 6.2W]
"The Guest Rooms" refers to a house at the south-western part of Rivendell. Several members of the Fellowship of the Ring can be found here, preparing for the inevitable war with the Enemies from the North and the East. Several of the quests in the 1st volume of the Epic Story involve these rooms and their guests.
Notice that the in-game map reads "The Guest Rooms" while the interior is named "Guest Rooms December 24th".
NPCs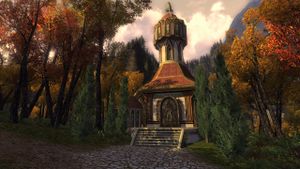 Quests
Starting
Epic quests
Involving
Epic quests
Lore
The location is named Guest Rooms December 24th, which is the day before the Fellowship sets out from Rivendell, III 3018 (the Shire calendar, Dec 15 according to the Gregorian calendar).
Gallery