Delossad
Jump to navigation
Jump to search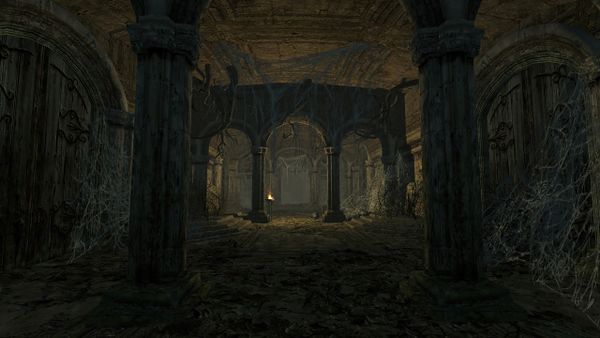 Delossad is a landmark within Tâl Bruinen, in the Trollshaws. [38.4S, 12.8W]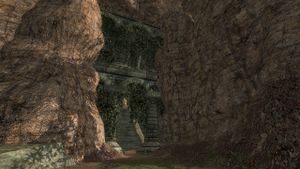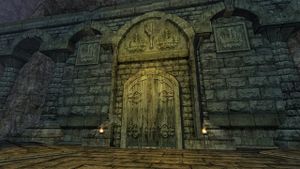 Dellosad (
Sindarin
for
Place of Abhorrence
) are some magnificent
Cardolan
ruins found at the eastern shores of the
River Bruinen
. The stairs leading up to its outer entrance begins near the banks of the river.
[37.9S, 13.3W]
The structure is built in many floors and the visitors first come to a small, lovely garden. The second floor is built in a circle around this garden, with a few empty prison cells around.
A solid door leads to the inner chambers and certain quests will give access to that quest instance.
Quests
Starting:
Involving:
Deeds
These deeds can be advanced by visiting Delossad:
NPCs
During certain quests and session-play:
Creatures
These creatures are encountered within this location during quests:
Lore
What are these strange ruins? They seem to be of ancient Cardolan origins, but the Elves of Rivendell seem hesitant to speak of them at all. Some strange mystery surrounds them, and it may be that the only answers can be found within... — Deed
The original name for this place was Sithad but Elves avoid to talk about it.
Gallery