Bruinen Gorges
Jump to navigation
Jump to search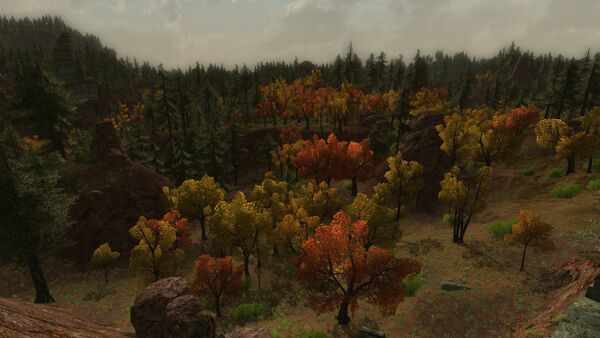 Bruinen Gorges is an area within the Trollshaws, in the central region.
This area encompasses the Great East Road between South Trollshaws and the Bruinen river and High Moor beyond, and between the southern Tâl Bruinen and the northern Nan Tornaeth. The main road is fairly safe to travel by day, however at night stone-trolls wander the paths, making passage much more dangerous. The smaller trails are considerably more dangerous as well, for Bruinen Gorges is home to trolls, bears, deer, wolves, and other creatures. This area is known for its towering rock formations and autumnal forests, as well as its troll-cave and wolf dens.
Adventurers will likely first stop by at Narlinn's Post to rest, barter with the supplier, and pick up quests the Elves there suggest.
Centrally located is the outpost of Thorenhad, where Elf-scouts charged by Elrond are watching over the Trollshaws. And there his sons Elladan and Elrohir are aiding the scouts, and welcoming friendly adventurers. Thorenhad affords visitors with basic services and armament vendors, and there is a milestone and a stable-master who sells rides to the surrounding areas.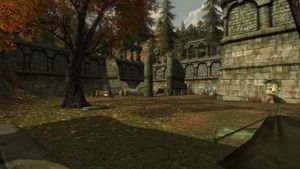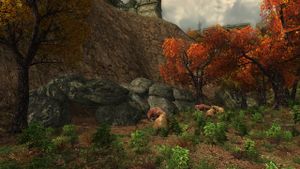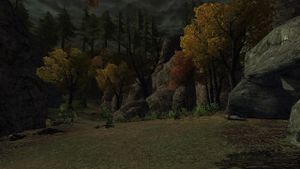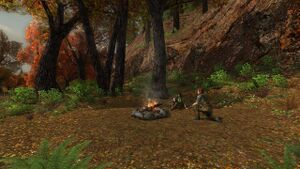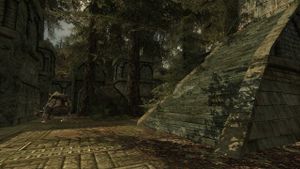 NPCs
See "list of NPCs" within the area
Quests
See "starting quests" and the landmarks for more quests
Starting:
Repeatable quests:
Creatures
The following creatures are found within the area:
Maps
Gallery