Barandalf
Jump to navigation
Jump to search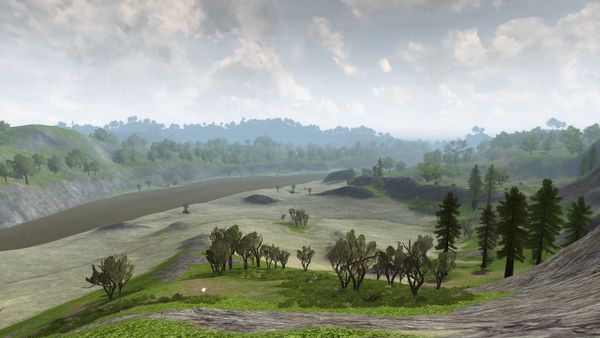 Barandalf is an area within Evendim in the south-eastern region.
Barandalf is Sindarin for "Brown Flat-lands" and is a long stretch of sandy beaches and rocky cliffs lining the Brandywine River from about Dwaling in Bullroarer's Sward northwards almost until High King's Crossing. It is largely uninhabited, though tomb-robbers are roaming the western hillsides. Once a year, repeatedly it so happens that Gilminuial meets a great storm and is wrecked at the strand of Barandalf.
Creatures include fire-spitting salamanders, glimmering limrafns, strange sand-lurkers, and oversized insects. The nearest settlements with services and quests are Glass-blowers' Camp and High King's Crossing.
Landmarks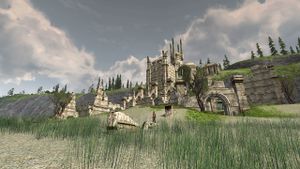 Interiors
NPCs

Aranhir - Annual event
Quests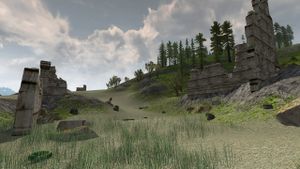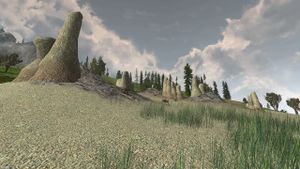 See "starting quests" and the landmarks for quests

Starting
Involving
Mobs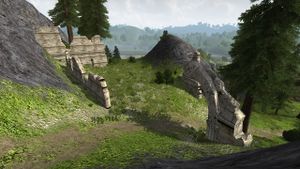 The following creatures are found within this area:
Maps
Gallery