Barandalf
Jump to navigation
Jump to search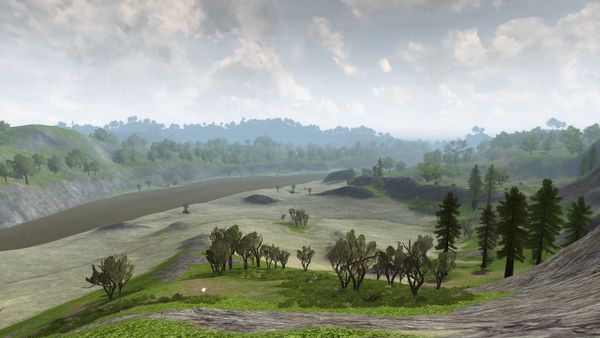 Barandalf is an area within Evendim, in the southeastern region.
Barandalf (Sindarin for Brown Flat-lands) is a long stretch of sandy beaches and rocky cliffs lining the Brandywine River from about Dwaling in Bullroarer's Sward and almost until High King's Crossing. It is mainly uninhabited, except from tomb-robbers who are roaming the area. Annually, in September, it so happens that Gilminuial meets a great storm and found shipwrecked at the strand of Barandalf.
Creatures include fire-spitting salamanders, glimmering limrafns, strange sand-lurkers, and oversized insects. The nearest settlements with services and quests are Glass-blowers' Camp and High King's Crossing.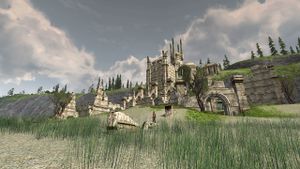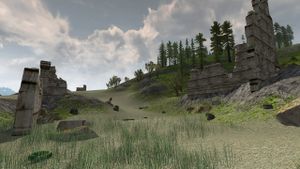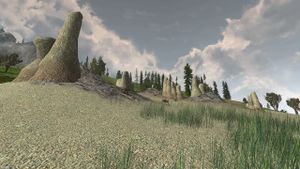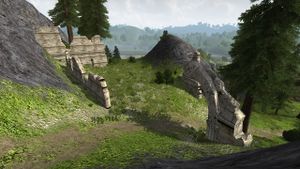 NPCs
See "list of NPCs" within the area
Quests
See "starting quests" and the landmarks for more quests
Starting:
Involving:
Creatures
The following creatures are found within the area:
Maps
Gallery