Länsi-mâ
Jump to navigation
Jump to search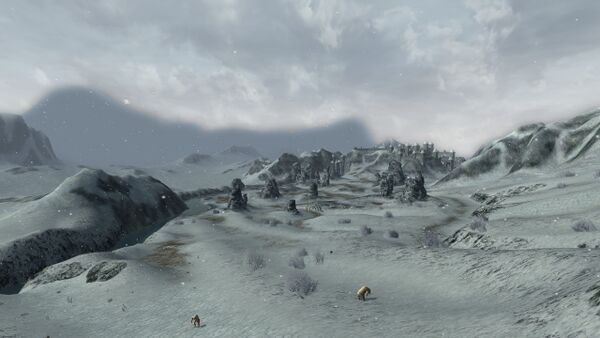 Länsi-mâ (Lossoth for West Land) is an area within Forochel, in the western region.
This area lies between Itä-mâ and Talvi-mûri, and between the south-western shorelines of the Ice Bay of Forochel and an affluent to river Lhûn. Throughout the area are many Gauredain, elk, ice-bears, and mammoths, especially around the massive graveyard of Norsu-hauta. The small Lossoth camp of Norsu-leiri has been overrun by the Gauredain but should they be pressed back there will be ways to improve the standing with the Lossoth of Forochel. North of the dwarf fortress of Zigilgund lie many hot springs in Forochel, infested by frost-worms now calling them their home.
Historically this area was a prosperous mining centre with many mines whereof one is the Icereave Mines that was deserted long since. Only recently the Longbeards have taken the frost-bitten ruins of Zigilgund into use again. But the Dourhands have also returned and settled down into the Icereave Mines, where king Arvedui of Dúnadan hid long since with his men, escaping Fornost and Angmar's wrath.
Zigilgund is an outpost of dwarves and a Lossoth hunter and a Burglar. Travellers will find basic services such as a Stable-master, Milestone, Forge, Healer, Supplier & Provisioner, and a Mailbox.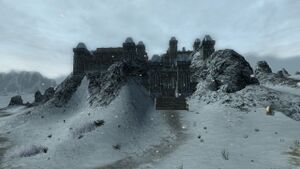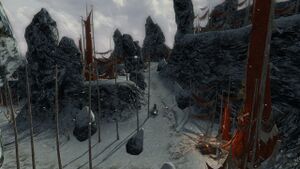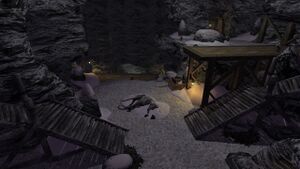 NPCs
See "list of NPCs" within the area
Quests
See "starting quests" and the landmarks for more quests

Involving:
Creatures
The following creatures are found within the area:
Maps
Gallery