Greenfields
Jump to navigation
Jump to search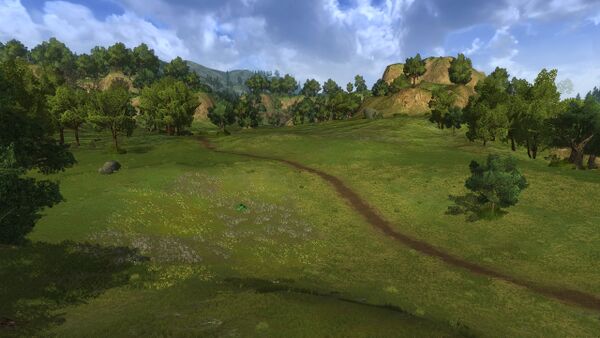 Greenfields is an area within the Shire in the north-eastern region.
This area is the northern outpost of the Shire towards Evendim and beyond, via the Northway that runs through Bullroarer's Sward and on. It borders Bindbole Wood to the west, and North Bridgefields to the south and east.
Greenfields is an area of rolling flat land covered in green grass, where many farmers take their sheep to graze, and many hobbits go for a stroll in the sun. However, recently several hobbits have reported seeing goblins and are fearing the return of Golfimbul, the fabled goblin chief.
The town of Brockenborings provide very good services and crafting facilities. Quests are provided both in Brockenborings and Scary.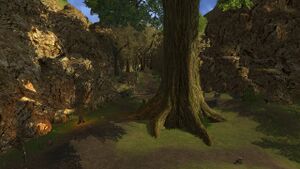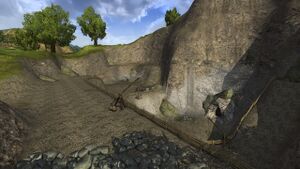 NPCs
See "list of NPCs" within Greenfields
Quests
See "starting quests" and the landmarks for more quests
Starting:
Involving:
Creatures
The following creatures are found within the area:
Lore
In TA 2747 the Greenfields were the site of the historic Battle of the Greenfields in which Bandobras "Bullroarer" Took lead a force of hobbits against an invasion of goblins from Mount Gram lead by goblin chief Golfimbul. Bullroarer Took charged at chief Golfimbul, and knocked the goblin chief's head clean off with a swing of Bullroarer's club. Golfimbul's head flew 100 yards through the air, then rolled into a rabbit hole. Hobbit legend tells that this is the birth of the game of golf. — The Hobbit
Maps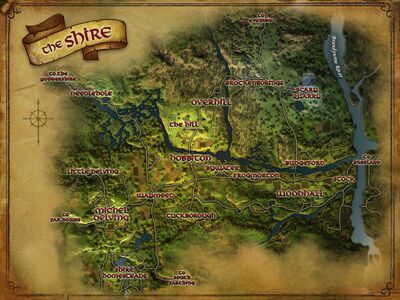 Gallery