Amdân Dammul, the Bloody Threshold
Jump to navigation
Jump to search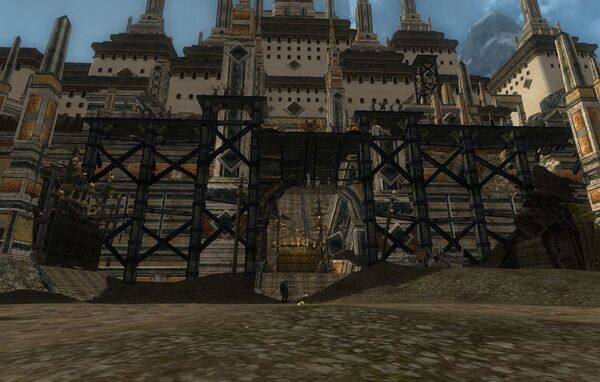 Location
This 12 person raid is part of the War of Three Peaks Instance Cluster. It was released in Update 28.
"The final battle of the War of Three Peaks has begun. Prince Durin Stonehelmson of the Longbeards leads the Gabil'akkâ, a great host of united dwarves, to the very gates of Mount Gundabad. But Gorgar the Ruthless, son of Bolg, has one last surprise in store for those who would seek to usurp him...."
It is available in the Instance Finder after completing Discovery: Amdân Dammul, the Bloody Threshold.
Difficulty Level
This is a non-scaled instance, designed for a Raid (12 players) level 130 and up.
Estimated completion time is between <20 - 60> minutes.
Quests
Deeds
Known Deeds for this instance (usually bestowed upon first entrance) include:
Creatures
These mobs are encountered within Amdân Dammul:
Click [+] to expand a list of creatures.
Instance Overview
Walk-through and Tactics
< Basic walk-through commentary>
Tips
< General tips for all levels >
Rewards
Most of the armour pieces and jewellery can be bartered for

 Embers of Enchantment with the Amdân Dammul Quartermaster, if you have completed the corresponding tier of the raid.
Tier 1

Heavy Armour








Medium Armour








Light Armour








Jewellery











Essences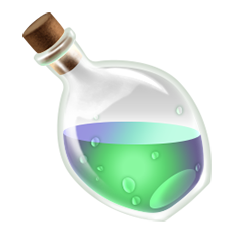 Relics, scrolls and crystals




Cosmetics and Furniture



Tier 2

Heavy Armour










Medium Armour










Light Armour














Jewellery


















Relics, scrolls and crystals






Other



Tier 3 and 4
Pieces of the following Jewellery sets:
Tier 5
Gallery
Links