Elderslade
Jump to navigation
Jump to search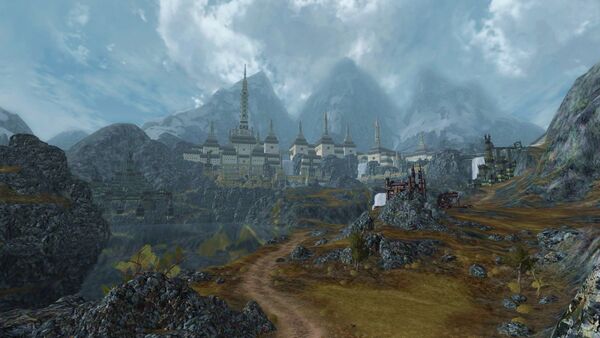 Elderslade is a region found within the land of Rhovanion.
Elderslade Locations
Locations found within the region of Elderslade are listed below.
---
The War of Three Peaks
Elderslade comprises two areas in the same place that are time shifted or phased, representing the area before the war started (Elderslade (Area)) and after the war starts (The War of Three Peaks). Note that the region and area have the same name in-game, but the wiki will differentiate them with the suffix (Area).
There are two maps of the area: The first is mainly solo difficulty, and named Elderslade; the second is named The War of Three Peaks and is mainly duo, small fellowship, or fellowship difficulty. The War map depicts events that happen later in time than the Elderslade map, and is more restricted, with sections in the north, east and west inaccessible.
Travelling between the two areas:
Connected Locations
Elderslade Creatures
Crafting
Crafting Tier(s):

Lore pending
Maps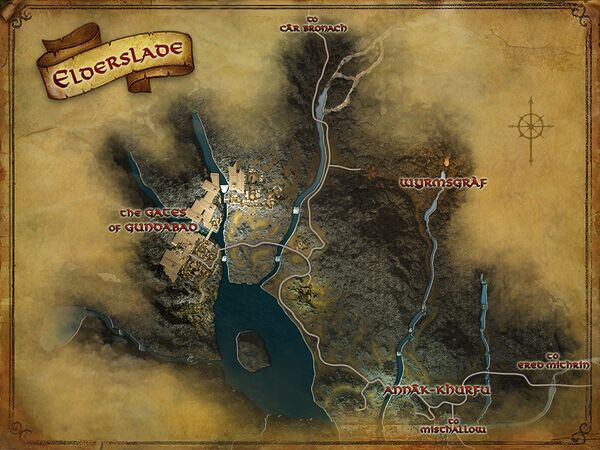 Map during the War