Waymeet
Jump to navigation
Jump to search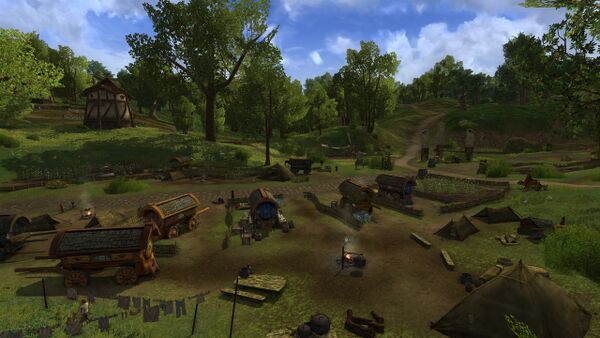 Location
Waymeet is a settlement located within the area of The Delving Fields in the Shire. [32.7S, 72.7W]
East of Michel Delving lies is Waymeet, a 'hub' of sorts that join the Great East Road that runs through the Shire, the road leading north to Rushock Bog and on to Ered Luin, and a road south past the Southfarthing Gate and beyond. Indeed a Way-meet, and here also travellers met and treated themselves with great appetite from the many cooks by the camp fires.
Services
Mailboxes
Crafting
There are six campfires for cooks located in Waymeet, displaying average coordinates:
Quests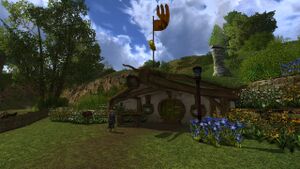 Starting
Involving
NPCs

Postman Twofoot [32.8S, 73.0W]


Dora Brownlock [32.8S, 72.9W]

Lore
In the War of the Ring, the ruffians who took over the Shire had a staging post or barracks in Waymeet, and it was from here that Sharkey's Men set out for the Battle of Bywater, in which they were soundly defeated by the Shire-hobbits.
The name Waymeet is a modernised spelling of a name with another older form, Waymoot. — lorebook
Gallery