Udûn Foothold
From Lotro-Wiki.com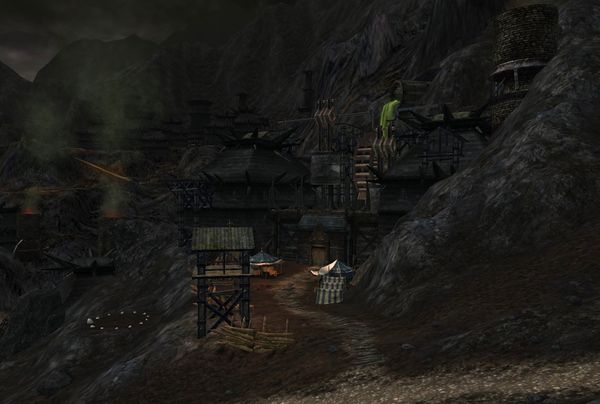 Location
Udûn Foothold is a Gondorian encampment located within the area of Udûn in the Plateau of Gorgoroth. [41.2S, 0.6W]
Services
The following services can be found within the settlement of Udûn Foothold:
Mailboxes
Tasks Bulletin Board
Crafting
Travelling
Deeds
The following deeds can be advanced by visiting this place:
The following deeds complete in Udûn.
Quests
Udûn Foothold
The Slaves of Udûn - Quest Arc
General and Landscape Quests
Gearworks Quest Arc
Mornaur
Durthang
The Search of Captain Lachír - Anglach - Quest Arc
Previous: Volume IV, Book 9
The Black Book of Mordor: Where the Shadows Lie
Volume 1, Book 1:
Volume 1, Book 2:
Chapter 2.1 is class-dependent.
Volume 1, Book 3:
Volume 1, Book 4:
Next: ???
NPCs