The Even-rills
Jump to navigation
Jump to search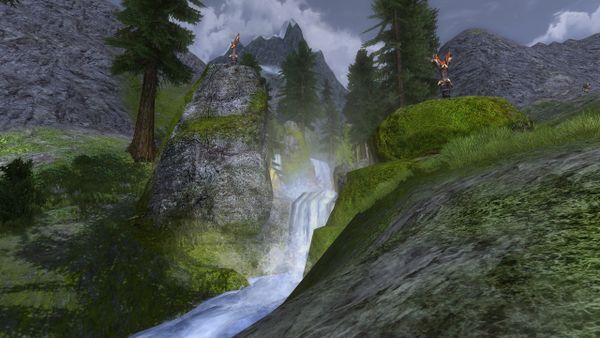 Location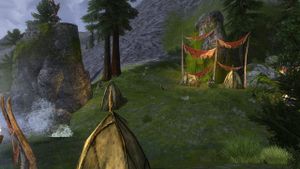 The Even-rills is a landmark within Tyrn Fornech, in Evendim. [3.7S, 69.5W]
In the most northern point of Evendim some beautiful waterfalls jump from cliff to cliff down the steep mountain sides before flowing into the grand lake below. It is here that a group of fierce Gauredain have settled, hostile to any who dare trespass.
Deeds
The following deeds can be obtained by visiting this location:
Quests
Involving:
NPCs

Nat Rapkins
Mobs
The following creatures are found within this area:
Lore
The Even-rills are a series of connected pools and falls fed by ice melting high in the mountains north of Lake Evendim. They are as frigid as ice even on the warmest days of summer, and bands of rugged North-Men have been known to challenge each other to foolhardy contests of endurance to see how long each can withstand the bone-chilling temperatures in the upper pools.
Gallery