Parth Aduial
Jump to navigation
Jump to search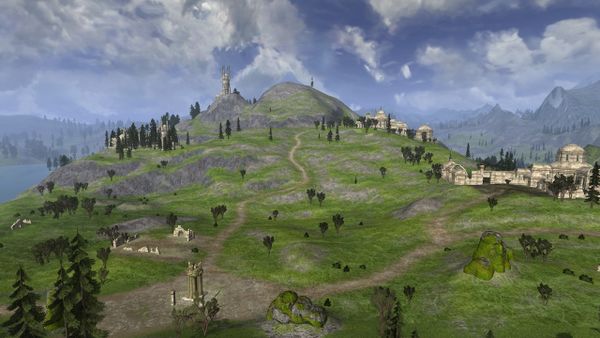 Parth Aduial is an area within Evendim in the eastern region.
Between The North Downs and Lake Evendim, and north of Brandywine River, lies the area of Parth Aduial. This area may be described as forests and hills, as well as green meadows and twilight shores, and both are very right. Parth Duial is littered with ruins and memorials of wealthy times, now guarded by the remaining Dúnedain. Much of the Epic storyline for Evendim begin at or relate to Tinnudir, thus this area is visited by all characters sooner or later.
Parth Aduial provides two settlements: High King's Crossing is a small Ranger camp at the colossus to the south, and Tinnudir, the western island that is accessed by a well guarded bridge. Tinnudir provides good services and a complete crafting centre, but also dozens of quests and the Tinnudir Keep that at times hosts a most powerful prisoner.
Settlements
The following settlements are found within this area:
Landmarks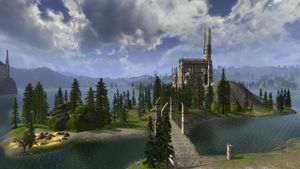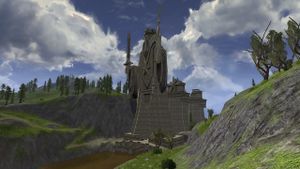 These landmarks are located within Parth Aduial:
Interiors
NPCs
See list of all NPCs within Parth Aduial
Quests
See "starting quests" and the landmarks for quests
Mobs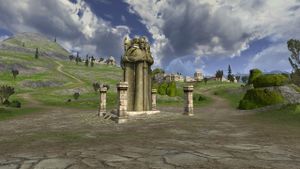 The following creatures are found within this area:
Maps
Gallery